Ah, 2020. A new year begets new hotels and, with so many about to show up on the scene, it's been tough deciding which ones to choose as our faves. We think you'll find, however, that the ones below are all worth making our "most anticipated list," from a new Raffles hotel opening in Bali to a design diva coming to Montana and a new Virgin in Vegas.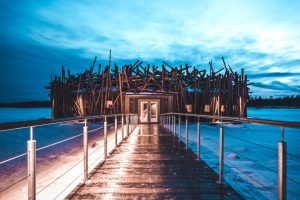 1. Arctic Bath, Swedish Lapland, Sweden
This is one of the most exciting openings in 2020: A floating wellness hotel located 1.5 hours from the nearest airport in Swedish Lapland (home of the oldest Icehotel in the world). Although remote, the 12 cabins—six that float on the Lule River (or sit on the ice in the coldest months) and six that look out over the river from land—will still have all of the necessary amenities like WiFi, air conditioning, heated flooring and a pellet stove for added warmth. Scandinavian design has never looked so good with sustainable luxe leather, stone, wood and wool used throughout the cabins. An on-site restaurant serving a set menu is there to take care of your dietary needs and a spa, which includes a cold river plunge and a sauna, will take care of your mental and physical requirements.
Opened February 2020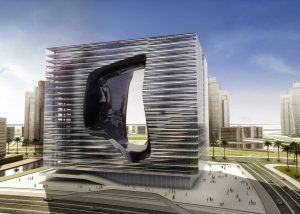 2. ME Dubai, United Arab Emirates
Starchitect Zaha Hadid may have passed away in 2016, but her legacy lives on with the ME Dubai. Not only is this ME by Melia's first property in the Middle East, but it is the first hotel in which Hadid personally designed both the interiors and exteriors. Located in the city's Burj Khalifa district in the glass-clad Opus building, the hotel will boast 19 floors, 93 rooms and suites, 98 residences, 15 restaurants including London-based ROKA, serving contemporary Japanese robatayaki-style cuisine, a spa and a pool.
Expected opening February 2020
This luxury property promises to be a beautifully designed one, incorporating architectural details from its former life as a 1912 power plant. It will have a rough-hewn elegance that takes advantage of industrial-style details like brick walls, concrete and wooden floors and iron structures. All rooms will feature some gilt and crystal touches to finish the look, but you get to choose how much: There are three unique buildings that will offer complementary, but varying, styles. The Power Plant rooms will be historic-chic in style; the Three Muses ones will be more romantic and elegant; and The Atlantic accommodations will offer a bold, contemporary maritime look. There will also be a dozen restaurants at the property, including three rooftop bars thanks to the three hotel buildings.
Expected opening April 2020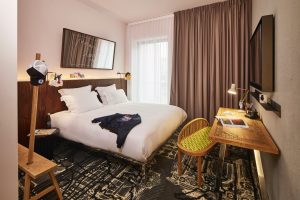 A Mama Shelter hotel is like the fun friend in a TV sitcom: It has a great sense of humor, it's not intimidating and it likes to, well, have fun. Expect Mama Luxembourg to be no different. With 145 rooms, this French brand will offer guests a MamaWorks coworking space, a bakery, rooftop hammocks, a cinema and a pink marble bar, in the heart of Kirchberg, the city's business and cultural center. Rooms will include a Smart TV, free movies, a desk and, if you're lucky, a Bugs Bunny lamp.
Expected opening April 2020
Ace Hotels is bringing a bit of boho style to Kyoto. Ace Hotel Kyoto is counting on architect Kengo Kuma and long-standing partner, Commune Design, to carry on the Ace ethos of comfort-plus-functional design. The hotel will be located on the former site of the Kyoto Central Telephone Office and some of the original building's details will be integrated into the new part of the property. All 213 rooms come with Japanese soaking tubs, biodegradable toiletries from uka and Tivoli radios, and some will also feature window seats, tatami mattresses and turntables to do some DJ-ing.
Expected opening April 2020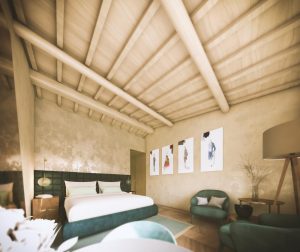 Lucca's historic old town will see its first luxury hotel when this 55-room boutique hotel opens. Although technically a re-brand, this former 16th-century palazzo is having such major work done that it will be as good as new when completed. Rooms will be done in earthy colors with stucco walls, golden fixtures and delicate pendant lights that pay homage to the property's glassblowing past as a former Roman glassblower's atelier. The Eterno Wine Cellar will host wine tastings along with glassblowing workshops. At the property's rooftop bar guests can imbibe cocktails and dine on bar bites while enjoying the views.
Expected opening June 2020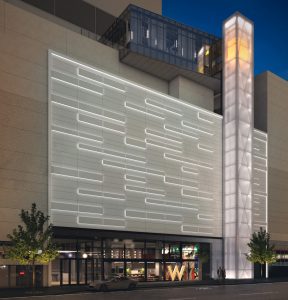 7. W Toronto, Ontario, Canada
This will be Toronto's first W Hotel, bringing a bit of hip with its haute to the city. A transformation has been taking place at 90 Bloor St E since July 2019, as Marriott International changes the property over from a Marriott-branded hotel to a sleeker W one. The 255-room property will feature plenty of food and beverage options, including a large colorful and cool indoor/outdoor lobby lounge equipped with a DJ booth/recording studio to produce live podcasts on scene. A specialty chef-driven restaurant, a rooftop restaurant and a combo coffee and cocktail bar will round out your choices.
Expected opening June 2020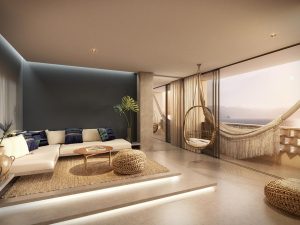 8. Hotel Amapa, Puerto Vallarta, Mexico
This 55-room boutique hotel sits in Puerto Vallarta's 'Zona Romantica.' In an age of sprawling resorts, it will bring authentic and unique craftsmanship to a luxury hotel stay. Part of the Design Hotels Collection, rooms are designed in neutral colors with pops of nautical blues, bespoke weaves, lamps and rattan furnishings. Most rooms have a balcony with handmade hammocks to gently sway in. You'll also find a street level café and restaurant as well as a rooftop bar and pool on-site.
Expected opening spring 2020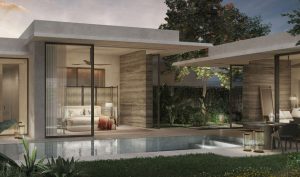 This luxe lodging will be located high on a hill in lauded Jimbaran Bay, looking out over the ocean. The total room tally will be only 32, and by 'rooms' we mean extravagant 'villas,' each featuring a private plunge pool. And although there are only 32 villas, the property—surrounded by full-on tropical scenery—will take up over 23 acres, promising unparalleled privacy for those who stay at this lush tropical idyll that will feature the brand's signature Writers' Bar, a spa and restaurant highlighting Indonesian cuisine.
Expected opening spring 2020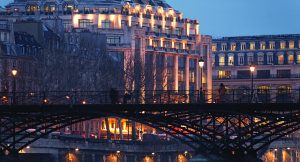 Cheval Blanc is owned by luxe conglomerate, LVMH, and the upcoming opening of Cheval Blanc Paris, in the former Art Deco Samaritaine department store, will prove to be an elegant addition to Paris' hotel scene. The brand hired Parisian gilders, marble craftsmen, stonemasons, metalworkers and artists to create a traditional yet modern spot for the elite to stay in the City of Light. The 72 rooms and suites start at 485-square-feet—palatial by European standards—and will feature bespoke furniture, a winter garden or balcony, and a hammam shower in the bathrooms. Also on-site you'll find four restaurants, a pool and a Dior Spa Cheval Blanc.
Expected opening spring 2020
11. The Green O, Greenough, Montana, US
The 12 design-driven villas at The Green O will offer luxury accommodations surrounded by nature. The villas will include the two-story Tree Haus, located 15-feet above the forest floor, and the Light Haus.  The Tree Haus will include an indoor swing, fireplace, outdoor hot tub plus two terraces, and the Light Haus will boast a glass ceiling in the bedroom to bring in the nighttime stars. It will also have a mammoth 840-square-foot terrace with hot tub and fireplace. All of the villas look to be stunning in their own ways. The rates will include breakfast, lunch and dinner, and each villa will get its own Lexus to explore Montana. Giddy up.
Expected opening August 2020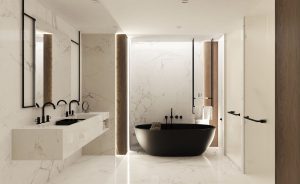 This decidedly stylish hotel will soar above Mexico City's financial district like a colossus, 58 stories above the hub-bub below. Not all of the building is hotel, though. Floors 36 through 47 will house the 153 luxury rooms and suites. Room amenities include a striking, black standalone soaking tub surrounded by gray-veined pale marble and floor-to-ceiling windows overlooking Chapultepec Park. Other goodies to look forward to are a Mediterranean-inspired restaurant and bar, a pool and lavish spa.
Expected opening summer 2020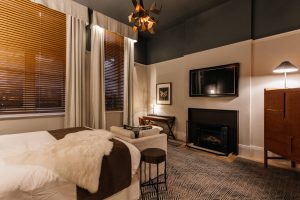 Tasmania's capital is getting a stunning addition to its hotel scene with The Tasman, located in a heritage building looking out over Parliament Square. Part of Marriott's Luxury Collection, the 152 rooms will be designed in an earthy natural style, with a gentle nod to industrial design. You'll find original wood floors and fireplaces in each room, and unique artwork will grace the walls. An upscale restaurant, all-day lobby lounge and a classic whiskey bar are expected to round out the hotel's offerings.
Expected opening September 2020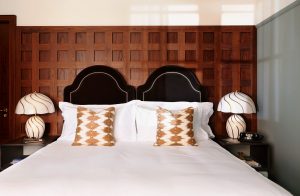 Amidst Rome's traditional trattorias and art galleries, a hip Hoxton hotel is expected to open this fall in the Salario neighborhood. Brass light fixtures, parquet flooring and bold colors bring you back to mid-century-modern Italian design in the 192 rooms ranging from Shoebox to Roomy. Amenities include a mixed-use lobby overlooking the open kitchen restaurant, a coffee bar for that all-important espresso and a sunny terrace that begs you to stay and have just one more Sophia Loren Shim cocktail.
Expected opening fall 2020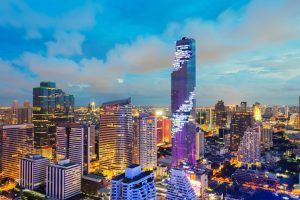 Accor is bringing swanky back by introducing Orient Express Hotels. Looking to open 30 properties by 2030, the world's first is opening in Bangkok and it looks to be a real stunner. Architect Tristan Auer based the design of the property on the Art Deco and botanical motifs found in the original Orient Express train carriages, once graced by luminaries like Marlene Dietrich, Ernest Hemingway and Coco Chanel. The 154 rooms will be adorned with lacquer, silk and ceramics and feature balconies. Two restaurants, two lounges, a rooftop pool and a Spa by Guerlain round out this luxury hotel.
Expected opening fall 2020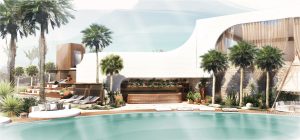 The Hard Rock Hotel in Las Vegas closed down in February and will be re-opening after a multi-million dollar reno as the "one and only Virgin in Vegas." This property will come under the Curio Collection by Hilton when it opens and will work to razzle-dazzle you with a modern makeover focused on desert cool throughout its 1,500 rooms. A new unique casino, five-acre pool area, a music venue, spa and plenty of dining and drinking options—including Virgin Hotels' Commons Club and The Shag Room—round out the offerings of this Vegas baby.
Expected opening fall 2020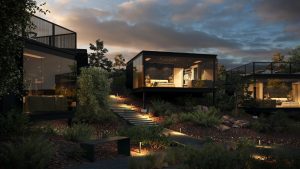 17. Ambiente, Sedona, Arizona, US
The 40 sleek and contemporary cube-shaped guest 'atriums' at Ambiente will be elevated above the ground by steel piers. Rust-colored metal and floor-to-ceiling bronze-tinted windows will reflect Sedona's stunning red landscape at sundown. Each atrium will feature a double-sided fireplace, deep soaking tub, double shower, retractable TV, heated flooring and a complimentary minibar. This sustainable, eco-conscious hotel is being developed and managed by Two Sister Bosses, a local Sedona-owned family company, offering luxe lodging in the desert.
Expected opening December 2020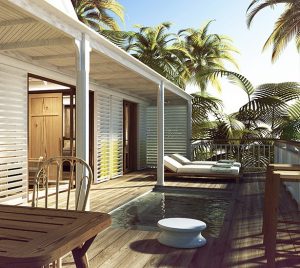 One of France's most elegant hotel brands will be making its mark on the island of St. Barths this year. La Groupe Barrière—the folks behind posh Le Fouquet's Paris—will be opening a 23-room property that looks out over the port and is steps away from Shell Beach. The rooms and suites will have a plantation-style look, full of warm woods, wicker, whitewashed walls and a backdrop of palm tree-patterned design accents. Some suites come with a private plunge pool. On-site you'll find two restaurants, including the fine-dining Fouquet's Saint-Barth.
Expected opening winter 2020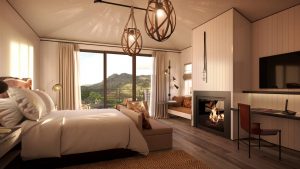 Four Seasons Napa Valley will come with its very own organic winery when it opens later this year in Calistoga. Expect countless wine experience options that will take you from grape-to-glass when you stay in one of the 85 rooms or suites. Each of the farmhouse-chic styled rooms will feature barn-board white walls, a fireplace, a selection of local wines, a balcony or terrace and a 20-bottle wine fridge to store your purchased favorites. On-site you'll find two restaurants, a tasting room, a spa, two pools—one for the adults and one for families—and outdoor fireplaces, steam rooms and a co-ed "mudding bay."
Expected opening late 2020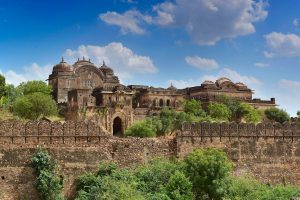 Within the walls of a 14th-century stone fort, about 70 miles outside of Jaipur, Six Senses will be opening a 48-suite hotel in a restored palace once inhabited by the Rajasthani royal family. The 5.5-acre site will also include two restaurants serving traditional and modern cuisine, a bar and lounge, two pools, a large signature spa offering Ayurvedic treatments and traditional gardens. The opulent suites will hint at the hotel's past palace incarnation with its warm style and elegant motifs.
Expected opening late 2020