Bring on 2019 and all the adventure it holds… On the hotel front, expect to see a bumper crop of brand-new properties popping up worldwide. There's nothing like a fresh new room to settle into for the night. The beds are extra bouncy; no stains on the carpet, no scratches on the furniture and there's that "new room" smell. Here's a smattering of notable hotels that we're itching to book this year.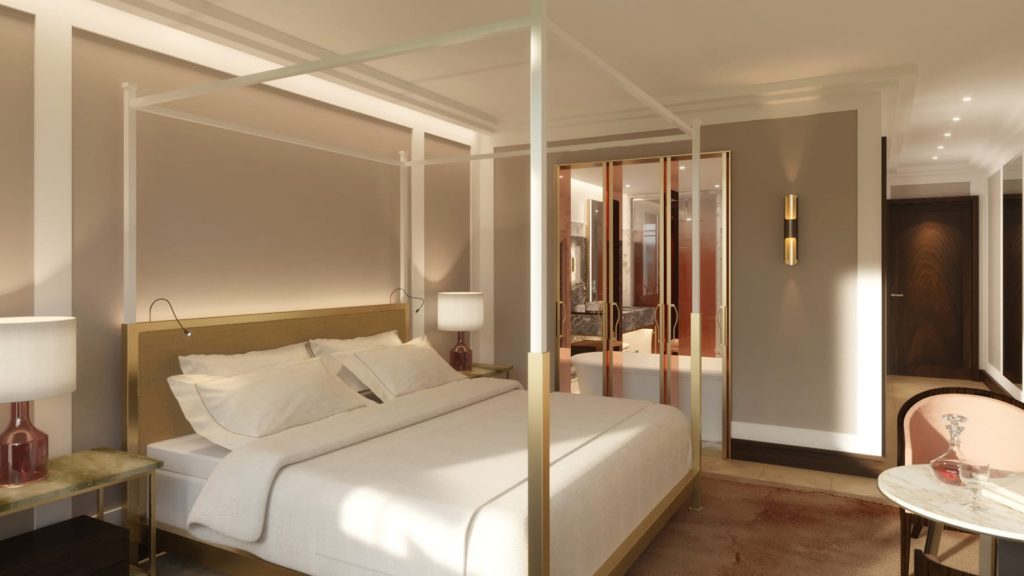 CANADA
MONTREAL
Slated for mid-2019, the Four Seasons Montreal will be a showstopper, located in the city's Golden Square Mile, handy to museums and illustrious shopping. It will be connected to the Holt Renfrew Ogilvy department store for easy access to those enticing sales racks. It will have a small spa with eight treatment rooms, a 24-hour fitness center, a sky-lit indoor swimming pool and a restaurant/lounge/bar by award-winning chef Marcus Samuelsson.
SASKATOON
Group Germain is getting closer to its goal of opening 20 new hotels by 2020 across Canada. The latest coming onboard is the Alt+ Saskatoon, which will welcome guests in the first quarter of 2019. It will follow the template set with other Alt properties—affordable, stylish rooms with all the essentials that you'll need. The location is primo for this one, right next to the fabulous Remai Modern art gallery and a short hop to some of Canada's best restaurants, like Little Grouse on the Prairie and Ayden Kitchen and Bar.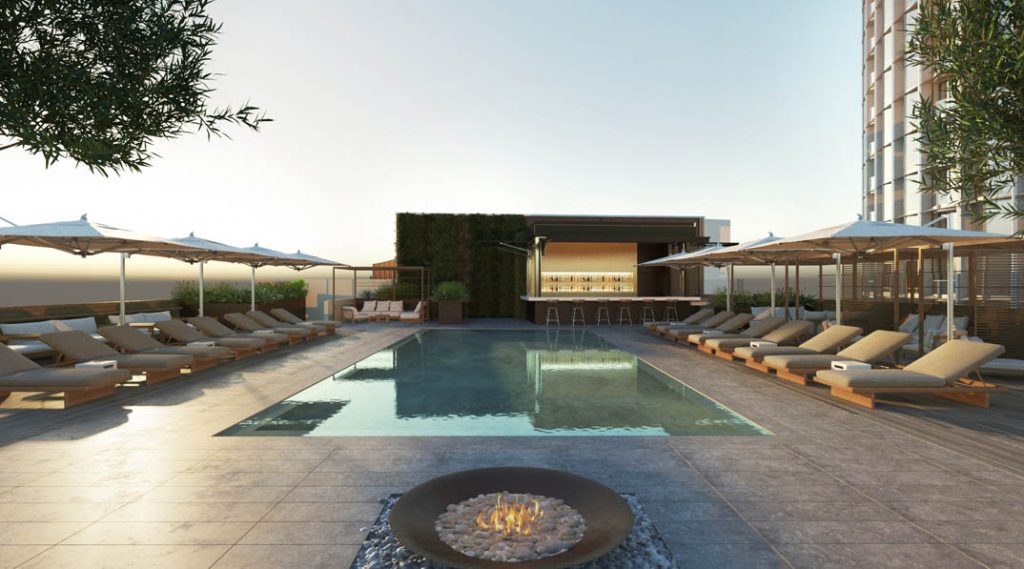 UNITED STATES
PHILADELPHIA
Visitors to the city of brotherly love will be smitten by the Four Seasons at Comcast Center, a 12-story property located within Philadelphia's tallest tower. It will have an infinity pool on the 57thfloor, a 10,000 square foot spa and 219 rooms (including 39 suites). Restaurants by Michelin-starred chef Jean-Georges Vongerichten and James Beard Award-winner Greg Vernick are likely to become the most talked about eateries in town. Construction is still underway so we'll have to wait to check in sometime mid-way through the year.
LOS ANGELES
The Fairmont Century Plaza is one of the most anticipated hotels of the year. The hotel first opened in June 1966. It's a landmark building that once hosted politicians and celebrities as well as banner events like the Emmy Awards and the Grammys. It has changed hands a few times, but its latest owner—Fairmont—will be giving it new life and reopening it under their name in late 2019. It will have 400 guest rooms, a rooftop swimming pool, a 14,000 square foot spa and a myriad of drinking and dining options.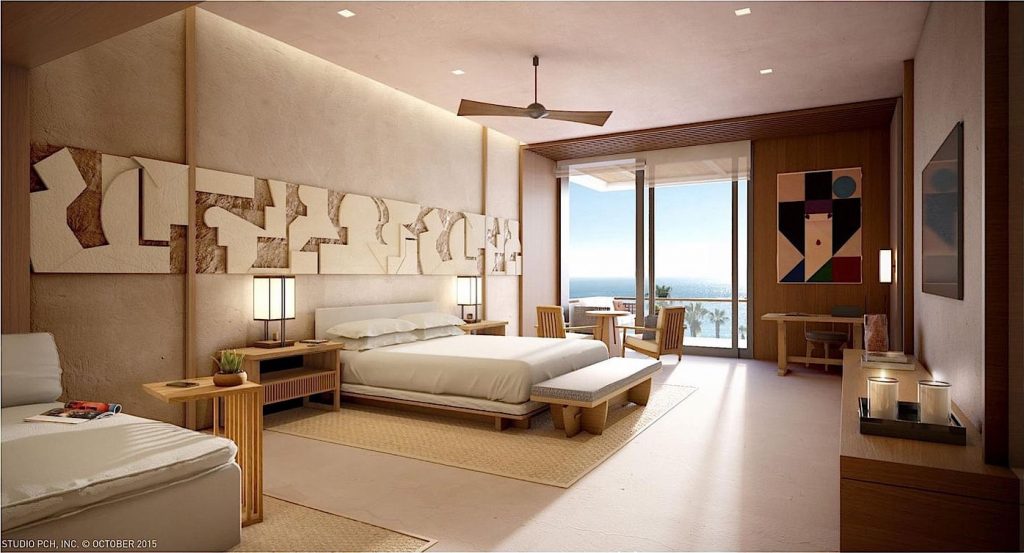 MEXICO
Robert DeNiro and chef Nobu Matsuhi have teamed up again to introduce Nobu Hotels to Mexico with the opening of Nobu Hotel Los Cabos. It will be a bit western and a lot eastern in design with Japanese minimalism, wooden soaking tubs and décor touches like Japanese lanterns. All 200 rooms will have ocean views and access to the Asian-influenced spa. Of course, there will be a Nobu restaurant in the mix.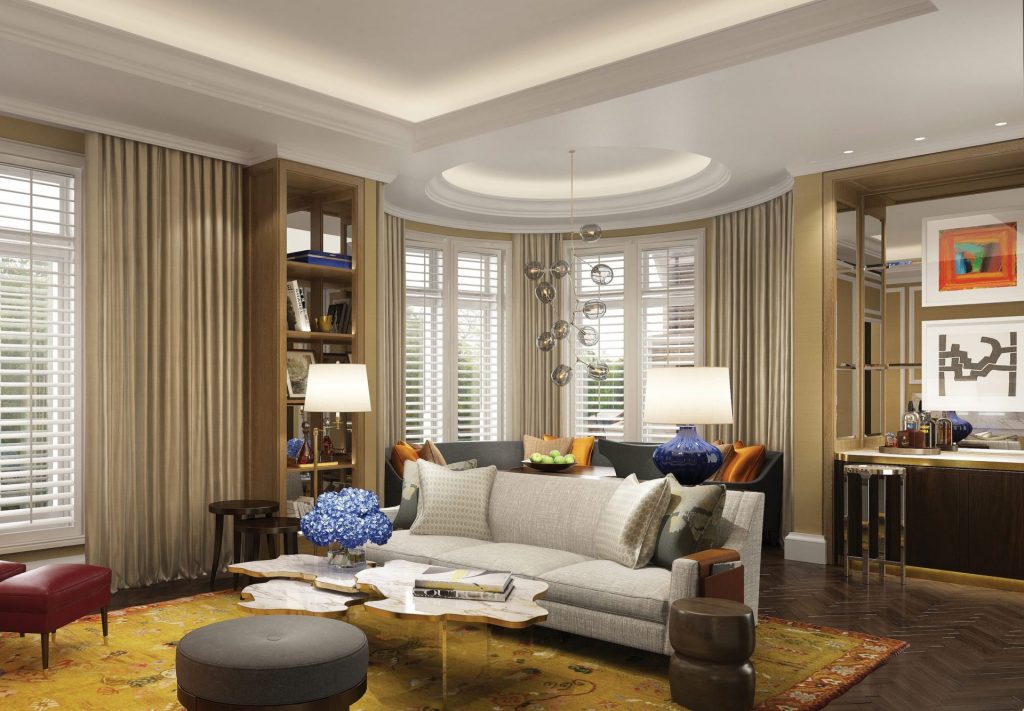 EUROPE
GREECE
At the end of March, travelers to Greece will be able to experience luxury on a new level. The Four Seasons Astir Palace, just minutes from Athens, will offer a true resort vacay with a property loaded with amenities. The list includes: three private beaches, three swimming pools, a tennis academy, a basketball court, kids club, a spa and seven restaurants and lounges. Accommodation types are a mixed bag, too, with a mid-century modern building, a Bauhaus-inspired one and beachside bungalows. For its grand opening, the property is offering a 20 percent discount until December 31, 2019 (two-night minimum stay).
PORTUGAL
There's plenty of buzz happening around the opening of a five-star property in Alvor, Portugal that promises to help guests live healthier. The Longevity Health & Wellness Hotel is slated to welcome its first patrons in June. It will feature state-of-the-art integrative medicine and programs that span the gamut from detoxification to weight loss, from diabetes management to sleep optimization. The 70-room, adults-only property has panoramic views of the bay of Alvor and two restaurants that take a food-as-medicine approach.
ENGLAND
Oscar Wilde stayed in room 118 of the historic Cadogan Hotel in the Chelsea neighborhood of London. Built in 1887, it has been closed for a while undergoing a massive US$48 million renovation, but will reopen as the Belmond Cadogan in February and unveil its new contemporary look. The rooms will go heavy on modern art and gorgeous contemporary furniture. The historic touches are still there with some accommodations featuring working marble fireplaces.
SPAIN
Kimpton Hotels will land in Spain with a big splash—a new property opening in the second half of 2019 in Barcelona. At the Kimpton Barcelona, location will figure prominently with guests having access to the famous La Rambla Street full of the city's most charming restaurants and shops. There will be 156 rooms on offer, plus a gorgeous rooftop patio to soak up the Spanish sun and a swimming pool with views of the city skyline.
Here's a couple of hotel openings we loved in 2018: The Lindis in New Zealand and Zorba Beach Homes in Tulum, Mexico. To see other drool-worthy new hotels, just search "Openings 2018."