Thompson Hotels has now opened its newest property, the boutique Thompson Zihuatanejo, in Mexico's Pacific paradise. The luxury lifestyle hotel brand completed major renos to the former Villa del Sol hotel and re-opened it under the Thompson name, its third foray into the country.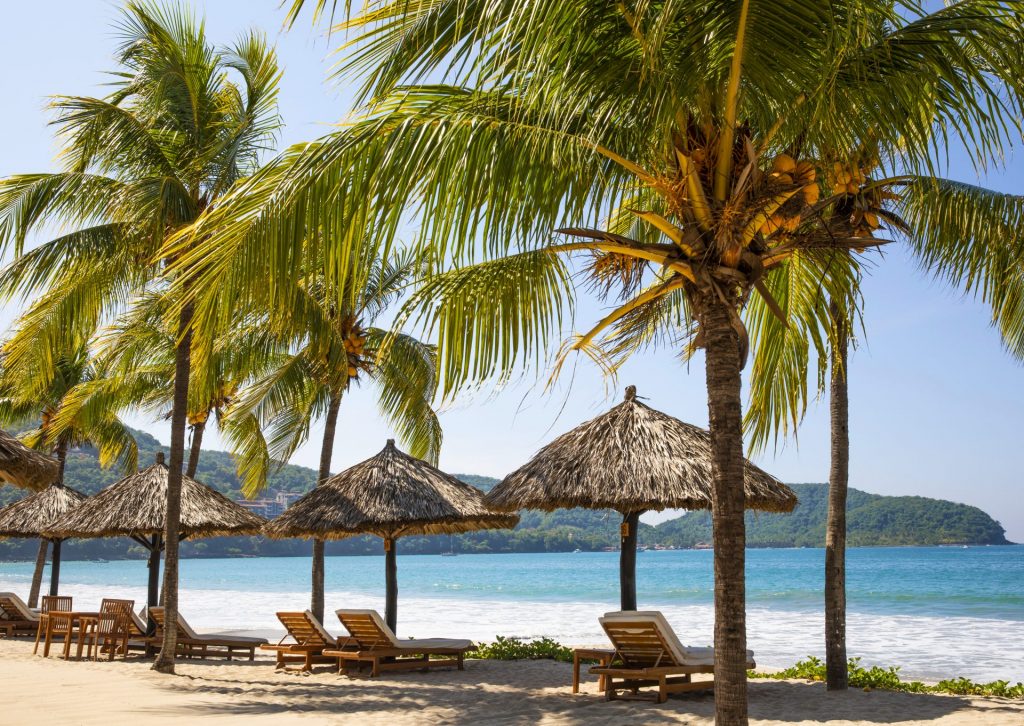 The 56-room hotel sits directly on Playa La Ropa beach, giving lovers of sun and surf direct access to Zihua's picturesque palm-lined shore.
In collaboration with Thompson Hotels' design team, local interior design company Andres Saavedra Design created a design-led property that is one part mid-century modern, one part industrial chic and one part authentic Mexican style. The hotel incorporates furniture from a local artist collective, Casa Studio, as well as native stone finishes, Mexican mosaic tiles and brightly-colored handwoven rugs tied to Zihua's textile tradition.
The redesigned resort's light and bright rooms and suites are furnished with tropical parota wood, Oaxacan clay light fixtures and finished with brass details and local artwork. Each has a private balcony or terrace, and most include a sweet private plunge pool, one of our all-time favorite amenities. If you book the Thompson two-bedroom suite, you'll also find an outdoor area, complete with wet bar, suitable for entertaining friends.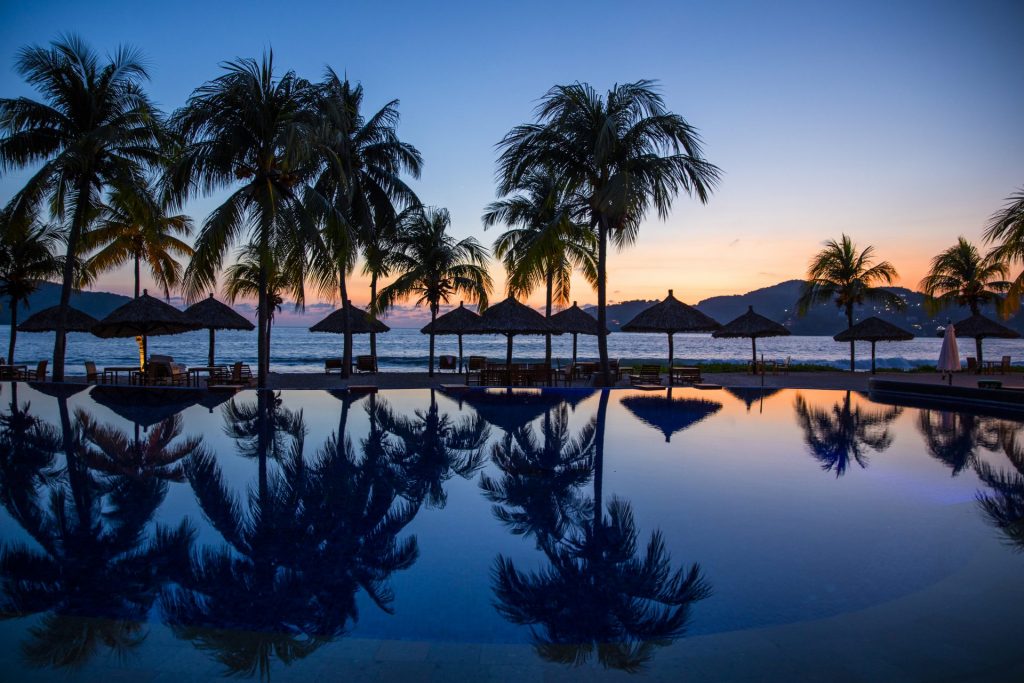 You'll find two welcome adult-only pools at Thompson Zihuatanejo as well as a family-friendly one. And don't forget about the palapa- and lounger-laden beach, with towel and cocktail service, plus complimentary snacks and sunscreen available.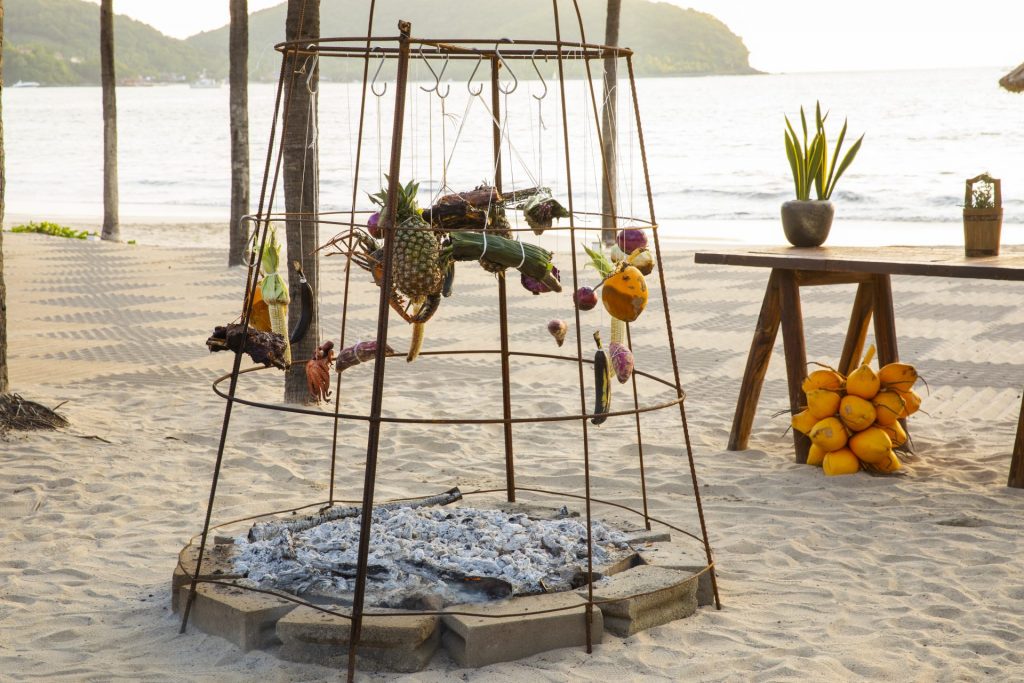 Food at the hotel is led by acclaimed chef Miguel Baltazar (a finalist in Mexico's Chef of the Year competition). He brings a unique fire-roasted BBQ style to the hotel's main restaurant, CENIZA (meaning ash in Spanish). Inspired by the area's indigenous fire cooking customs, chef Baltazar uses smoke, embers and fire to roast and caramelize seafood, meat and produce, courtesy of a handmade roasting cage. 
HAO is the resort's beachside restaurant and lounge, transitioning from the place to go to get your morning eggs to the spot where you groove to the music of the DJ with a cocktail in hand as the sun sets. 
For more hotels news from Mexico, check out this new hotel's Canadian connection and the yummy food at this Cabo San Lucas hot hotel.
(Photos courtesy of Thompson Zihuatanejo)