A breath of fresh air in the center of Madrid's Habsburg District, this five-star remodelled palace used to be the mid-19th-century home of the Dukes of Granada de Ega and Villahermosa, well-connected aristocrats and art collectors. Regal design inspiration—and indeed the whole hotel vibe—comes from the bold brushstrokes of 17th-century Spanish painter Diego Velázquez. His work is reproduced throughout the hotel, the rich colors and décor elements themed around his paintings.

Street cred: It's all about location
 Palacio de los Duques Gran Meliá is steps away from Madrid's busy, central Gran Vía, very near to both the Santo Domingo and Opera metro stations. Guests can easily walk to the Royal Palace and the Teatro Real opera house, as well as to dozens of bars, restaurants and impossibly cool boutiques.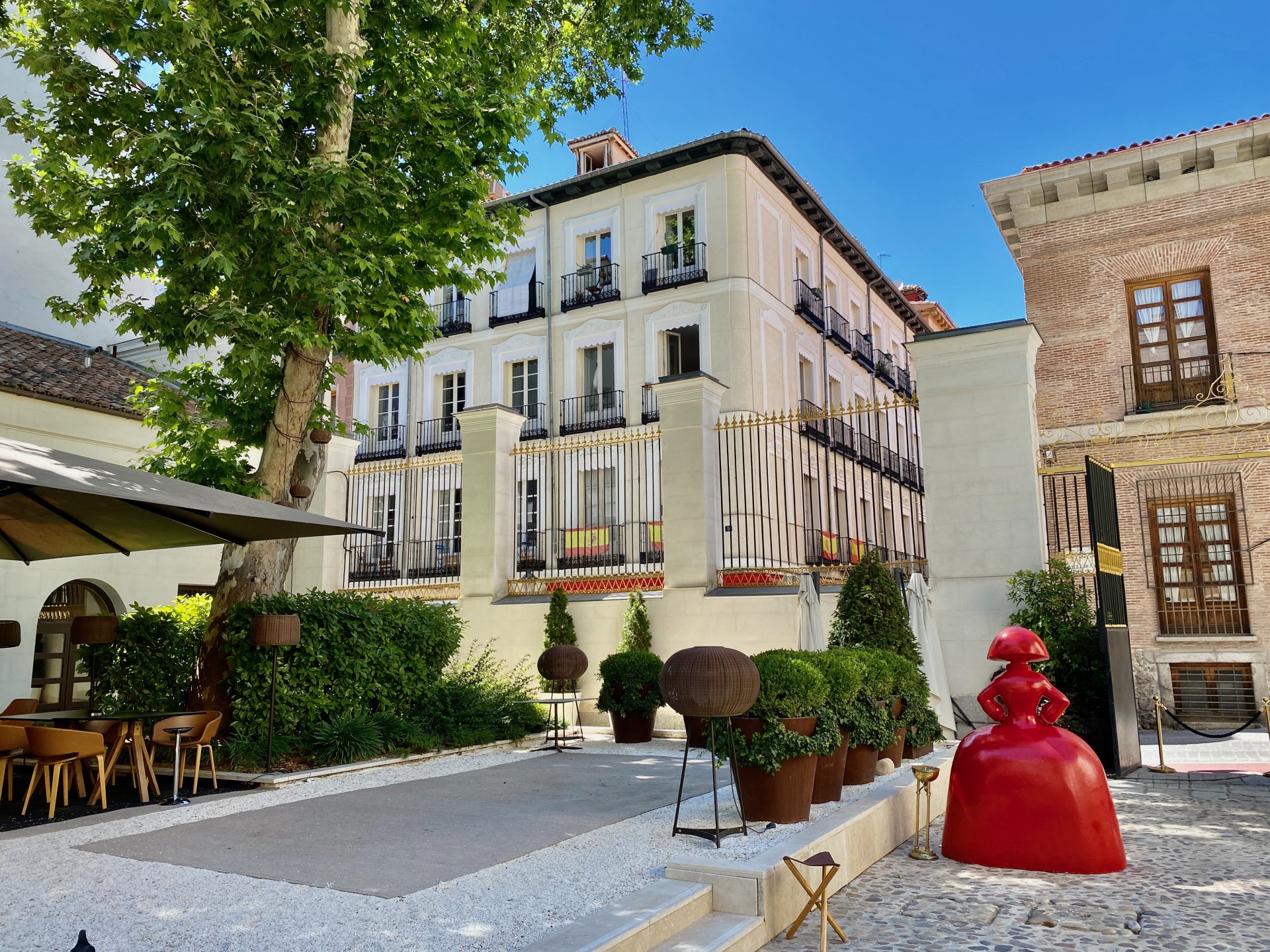 Who hangs here: Is this hotel for you?
Neither shy nor outspoken, the relatively well-heeled guests here are monied enough to be reserved but never aloof. They like the privacy and the intimacy the hotel affords, but they are also charmed by the rather decadent décor and the whimsy involved in the furnishings. There's a giant teddy bear who moves to a new spot every day. I heard a few different languages at the bar and rooftop pool, which lent an international feel.

The straight goods: What's in the room?
High drama! The sound-proofed, 180 rooms and suites sport high ceilings and artfully draped curtains, crushed velvet and oversized light fixtures. Giant Velázquez-style prints cover entire walls amid a sea of gold, royal blue, gray and taupe. Expect Clarins products in the elegant bathroom and an expensive-looking Nespresso machine for quick pick-me-ups. The Red Level is like a hotel within a hotel with its extra perks.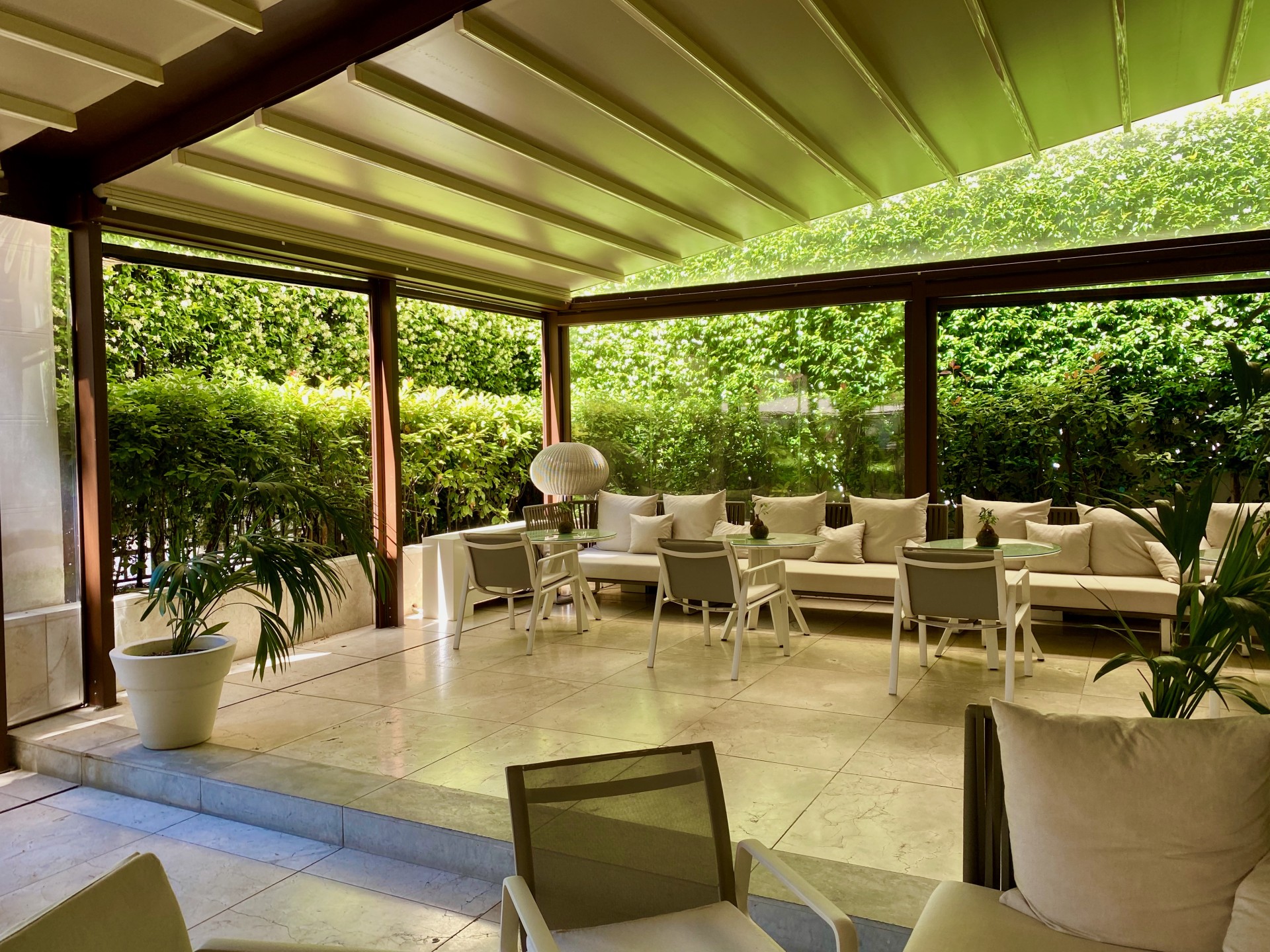 Bragging rights: What else has it got?
This little retreat in the middle of the city comes complete with its own courtyard, this country being the king of courtyards. It's so tranquil that you can actually hear birdsong all day despite the city churning along just a street away. You can eat or drink out here anytime, and the elegant Dos Cielos restaurant spills into here in the evening.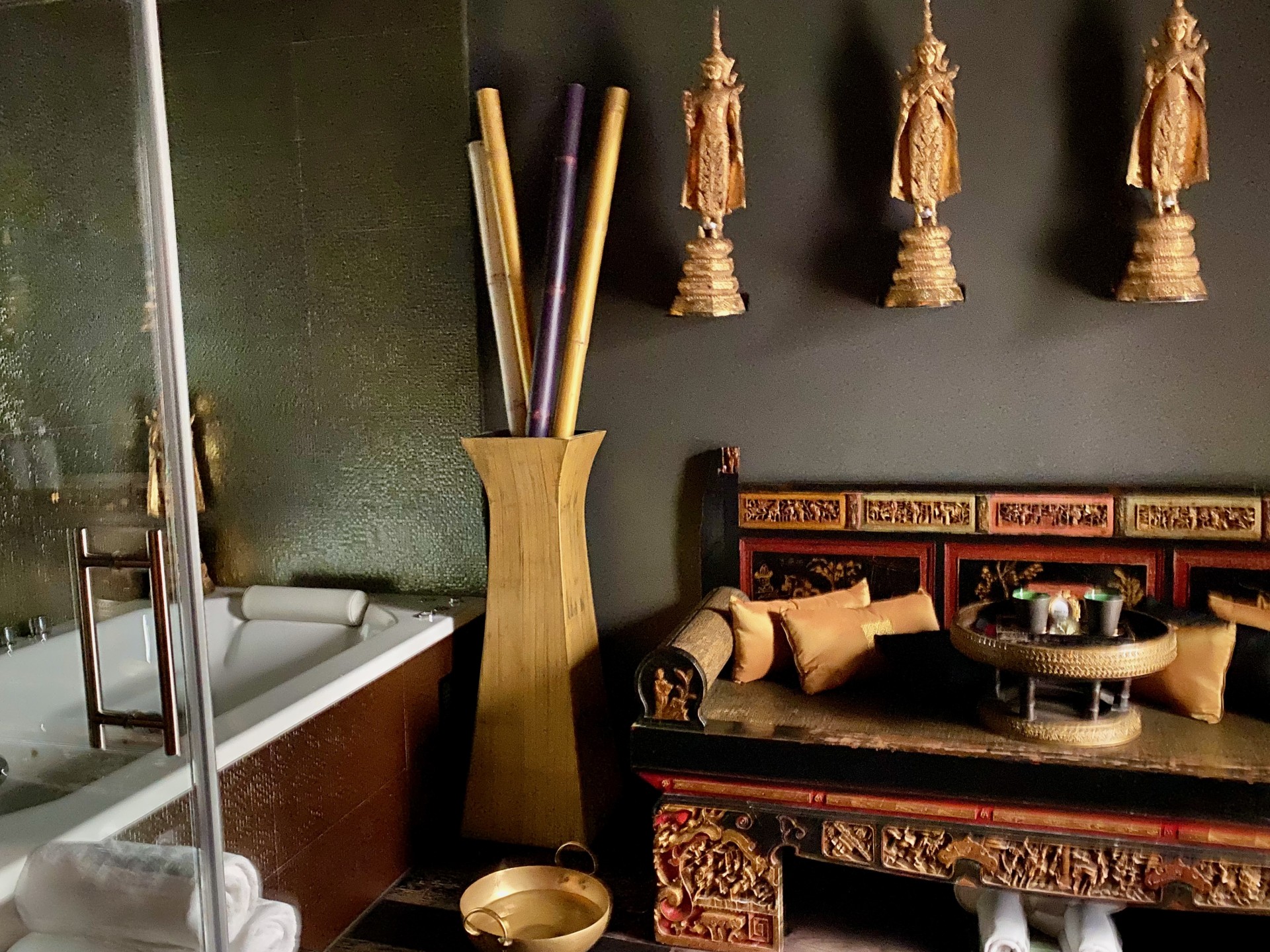 The Asian-inspired spa has a large menu of treatments, plus a sauna and steam room.

Good eats: Cocktails and cuisine
Now we're getting to the good bit. Renowned for their Michelin-starred restaurant in Barcelona of the same name, brothers Javier and Sergio Torres run the fabulous Dos Cielos, set in what was once the palace stables. A mix of Catalan and Madrilenian influences keep diners busy for hours, particularly those who opt for one of two tasting menus with wine pairings to match.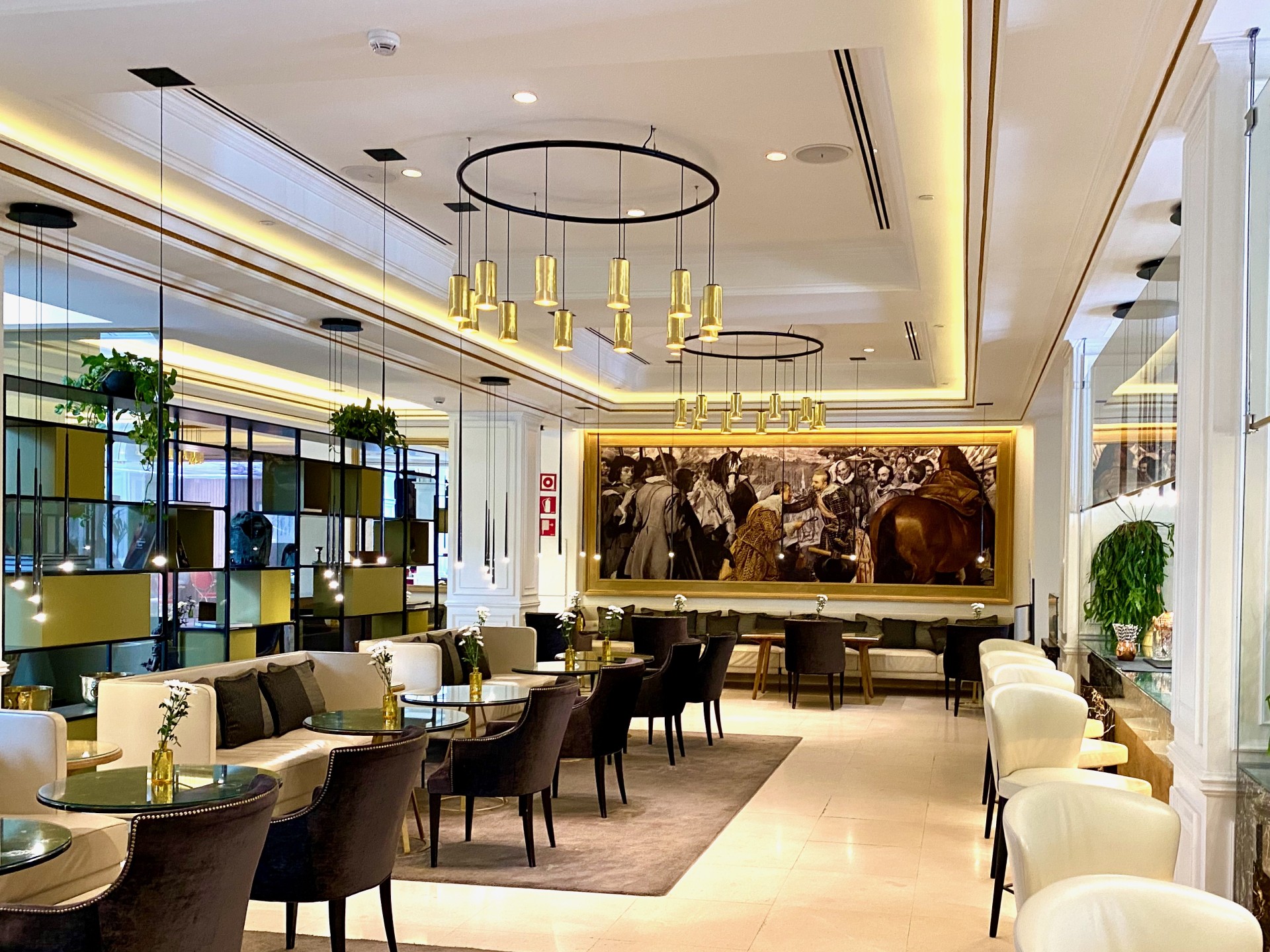 Meanwhile, the Coroa Royal Gallery & Garden is the hotel hub–a lounge, bar and restaurant open all day for breakfast, casual meals and cocktails, also carrying on into the courtyard. The intimate, bistro-style Montmartre restaurant menu features French and Spanish fusion, along with an outstanding wine list.
A few of our favorite things: What stood out?
Ah, the roof. We found ourselves cutting our afternoons short so we could retreat to the rooftop pool, hot tub and bar. Though the pool is tiny, this little hideaway up in the sky is like your own little private party, delivering supreme views of the city.
Parting shot: If we could change one thing
Though varied and delicious, the breakfast buffet was a tad expensive.
Standard rooms in January from EUR€259 (USD$281), breakfast excluded.
Doug was a guest of the hotel during his stay. The hotel had no editorial input for this review.