The Fairmont Quasar Istanbul hotel is the first in Turkey for the luxury brand. Set on the site of a former 1930s liquor factory, now incorporated into the hotel grounds as an event venue, the Art Deco style radiates throughout this popular property.

Street cred: It's all about location
The Fairmont Quasar Istanbul is in the heart of Istanbul's bustling Mecidiyeköy business district and, although it is found directly off a main thoroughfare, you feel as if you are entering a secret hideaway. This feeling is enhanced by the fact that, although you can clearly see the hotel rise above the freeway, to get to the hotel's entrance, you need to descend an almost-hidden entrance road engulfed by greenery. (It is so hidden that my privately hired driver passed by it three times before we finally worked together to solve the hidden hotel conundrum. However, taxi drivers had no problem getting me there.)

Who hangs here: Is this hotel for you?
Due to its location, guests are predominantly business types. There is also a large contingent of those traveling for medical reasons. With both a medical center and a hair transplant clinic nearby, be prepared to spot a few guests with bandaged heads at breakfast.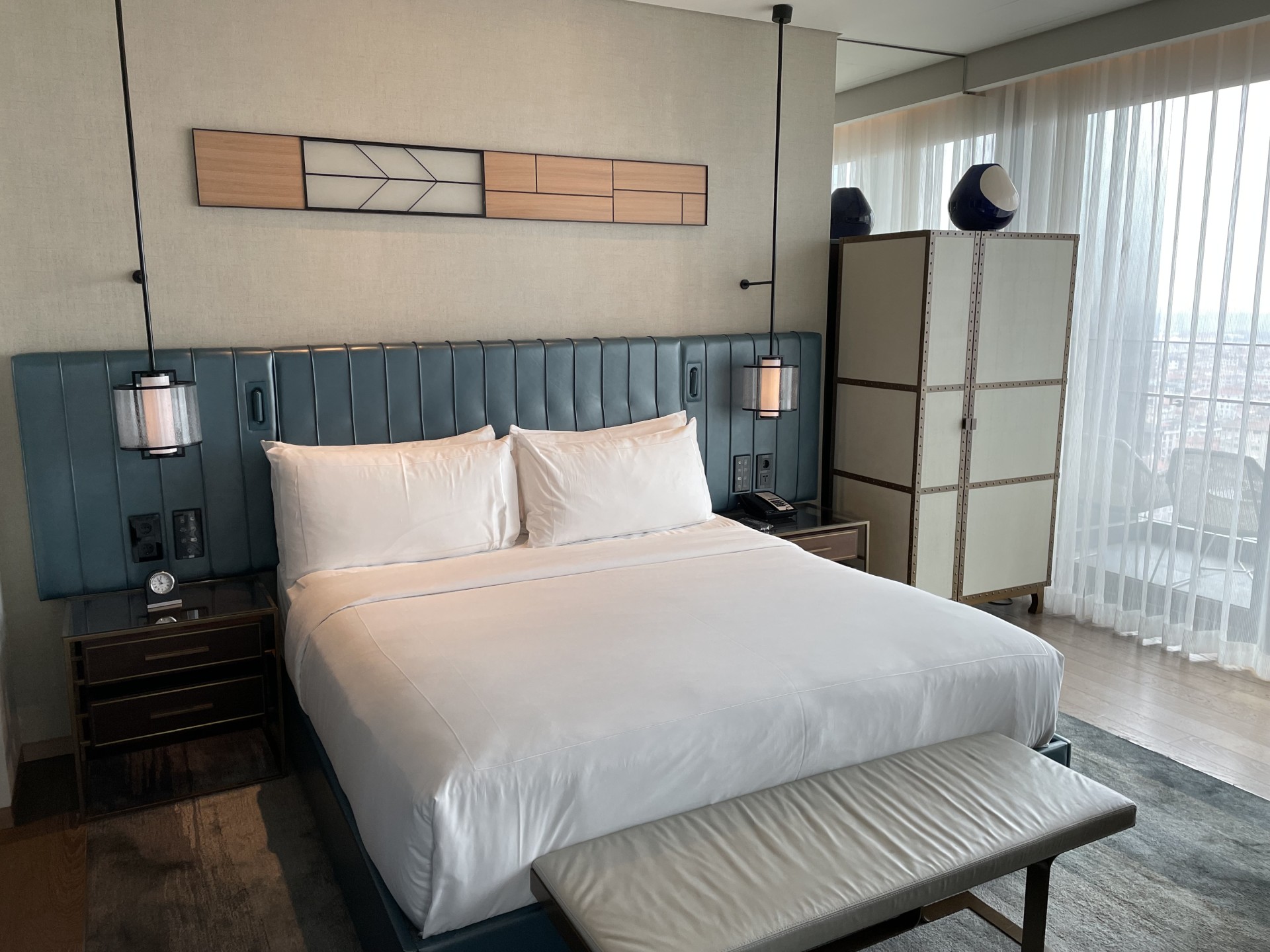 The straight goods: What's in the room?
The Art Deco industrialist style continues in the 209 rooms, featuring wooden floors, a vintage travel trunk that opens to expose a minibar and Nespresso coffee center, and an ocean blue leather headboard.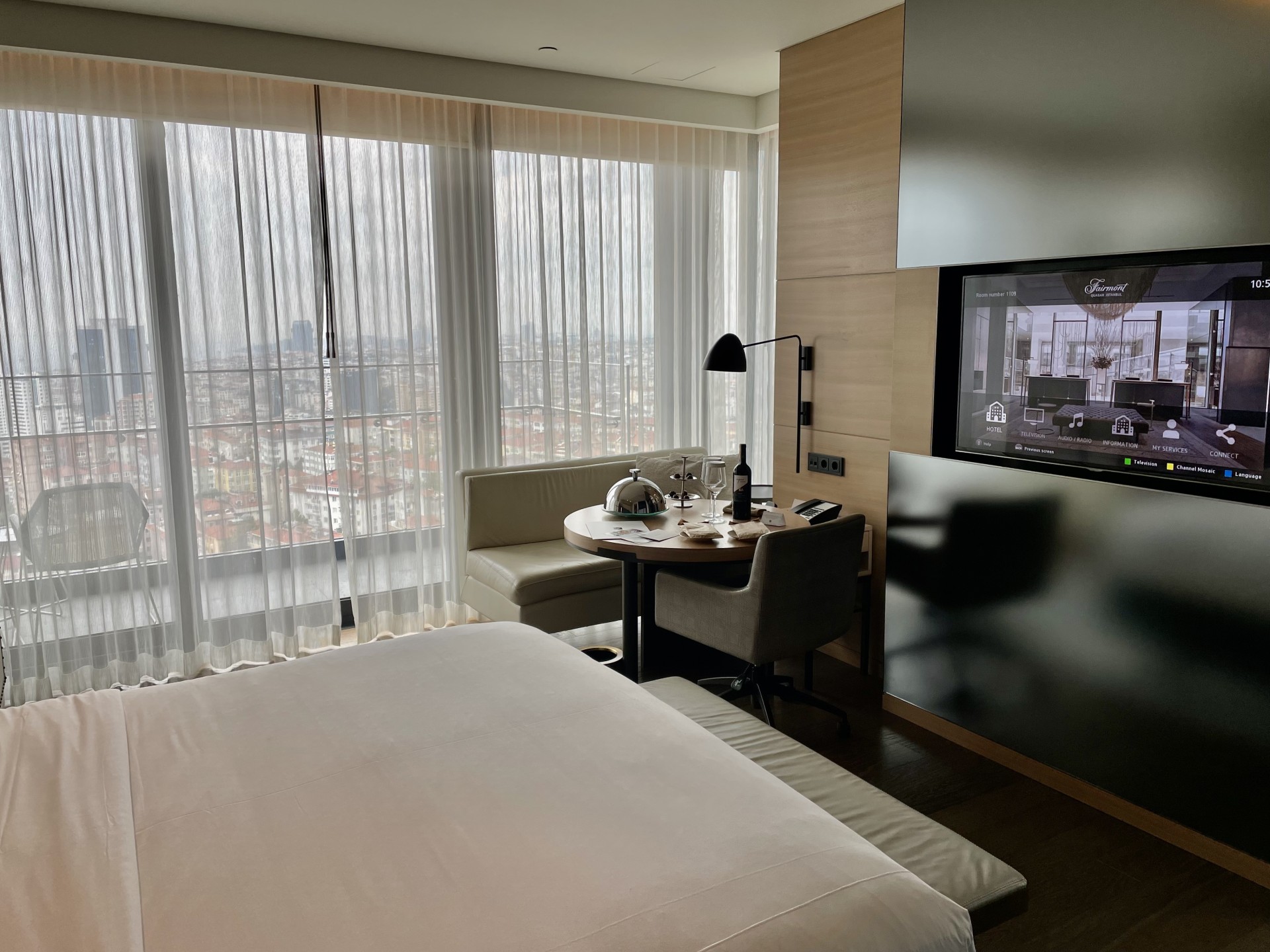 My room—number 1109 on the Gold Floor—also had a king-size bed, a bench seat and companion chair by a table that can serve as a work desk or spot for a bit to eat, as well as a balcony and large entranceway.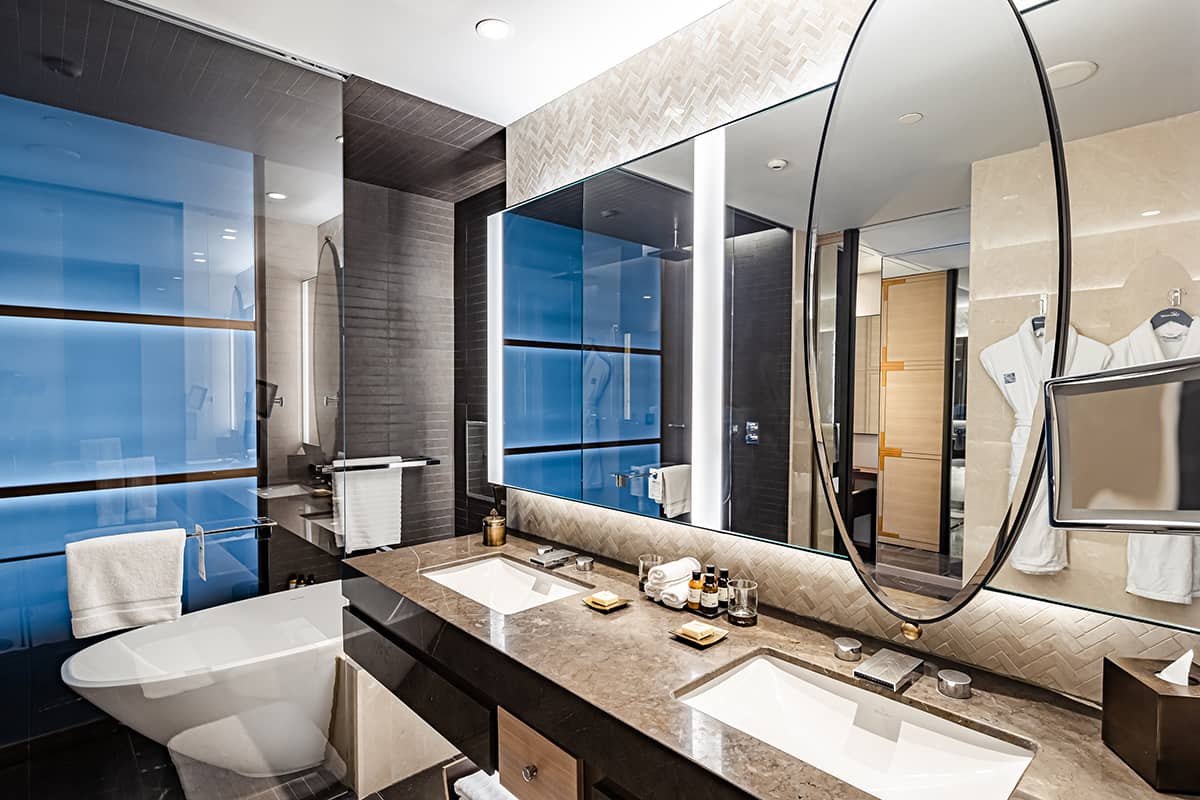 The bathroom was dramatic in black granite with a walk-in shower that blends into a curvaceous tub. A separate toilet offers full privacy.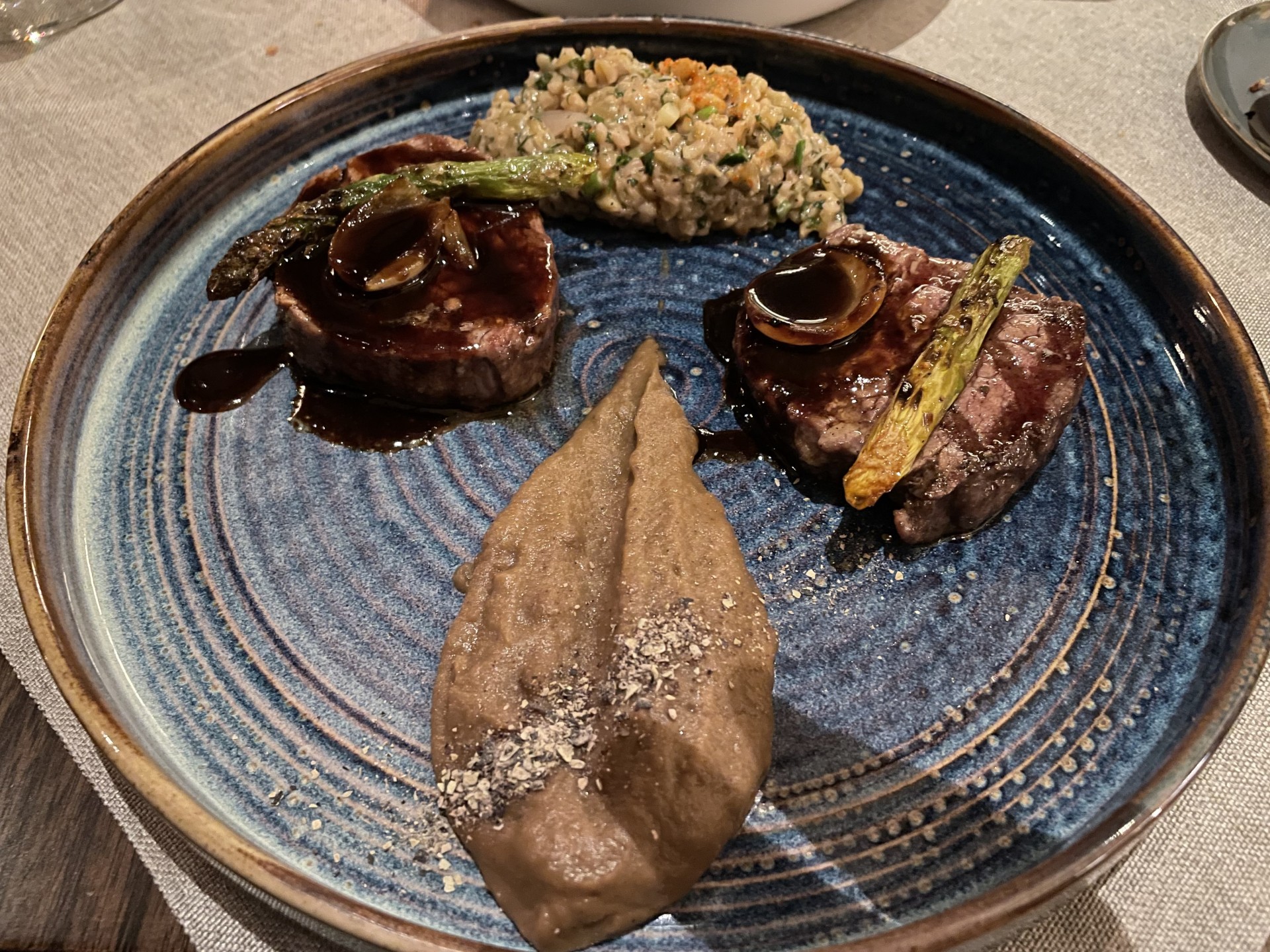 Good eats: Cocktails and cuisine
Aila is the hotel's showstopper restaurant. It serves Turkish cuisine, much of it prepared on the open ocakbaşı grill. Next to it is the hotel's Spice Market, with over 120 spices that guests can select to spice up their dishes, although this wasn't offered during my delicious-as-it-was dinner.
When the weather is right, the restaurant opens its doors to an alfresco section to expand its space and bring in the gentle breezes. Appetizers, like the cig kofte and hengel manti, are great starts to an authentic menu, followed by mains such as the tuna shish or lamb shoulder. If you haven't yet tried Turkish baklava, now's your chance. It's not as sweet as the Greek version and is flaky, delicious and decadent.
Ukiyo Lounge & Bar is the hotel's other main restaurant, serving Asian cuisine in an otherworldly, fifth-floor space designed by famed Dutch interior designer Marcel Wanders. Filled with garden greenery climbing up its walls, the restaurant serves sushi and sashimi, naturally, as well as steamed bao buns bursting with tender Szechuan beef and chili sauce, plus slow-cooked duck with Chinese dough and miso steamed seabass with rice vermicelli.
For breakfast, Stations is the place to get your beef bacon (as pork isn't permitted in the Muslim faith). As with most higher-end hotels, there is a breakfast buffet serving fruit, cereals, pastries and a few hot items. You can also order eggs cooked to order from the menu.
The beautifully styled Demlique is best known for coffee and cake, and the Marble Lobby Bar serves serious cocktails.

Bragging rights: What else has it got?
Fairmont's Willow Stream Spa is found on the property, along with a fitness center and an indoor pool (temporarily closed as of this writing).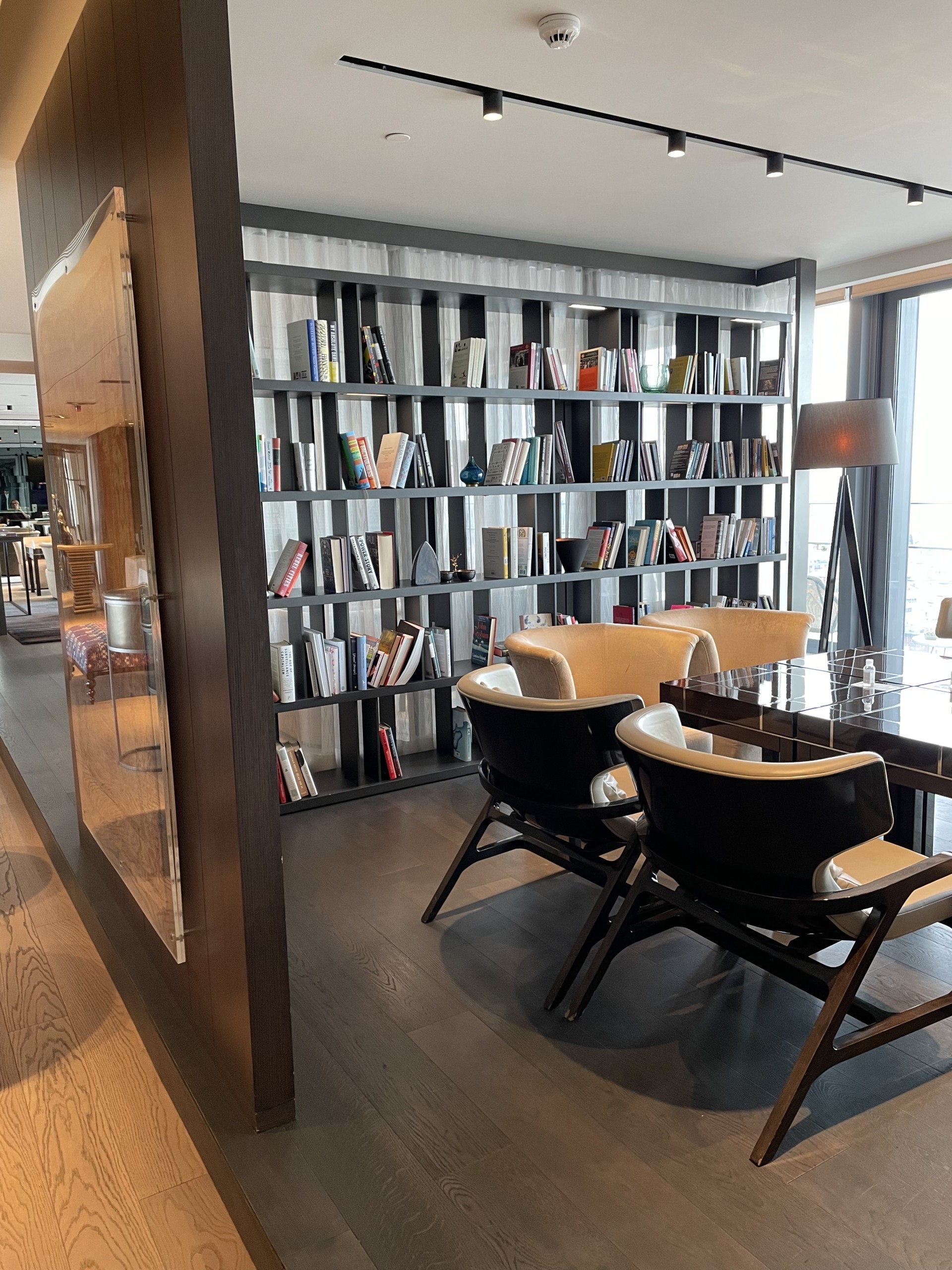 A few of our favorite things: What stood out?
I was a fan of the Gold Lounge with living room style areas separated by mirrored walls for privacy, and a separate dining space where food was so plentiful that I ate dinner there one night with no need to scavenge for something to eat elsewhere.
I also liked that the lobby bar had separated areas as well, providing cozy, more intimate areas in what would, otherwise, be a large, wide-open lobby space.
Parting shot: If we could change one thing
By most standards, my room would be considered moody, with dark dramatic lighting that looked great at beddy-bye time. I would have liked to have the option to turn the lights on full blast and then dim at will because finding your knickknacks could prove to be challenging in the low light.
Rates in November start at TRY₺6,408 (USD$231).
Photos courtesy of Fairmont Hotels & Resorts except as indicated.
Janice stayed as a guest of the hotel. The hotel did not have editorial approval.