Earlier this summer, Canada's 100 Best released its first best restaurants list since the pandemic began. As hotel aficionados, I think we can all agree that a hotel's restaurant is a big factor in making a stay go from good to great. So, as part of our mission to celebrate all things wonderful about hotels, we have pulled the restaurants that made it on Canada's 100 Best Restaurants List 2022 and put them in this handy-dandy list of our own.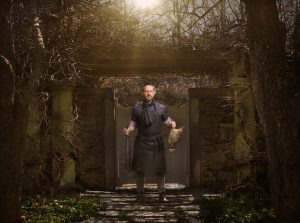 #5—Langdon Hall, Cambridge, Ontario
At the top of Canada's 100 Best Restaurants in Hotels list is the restaurant at Langdon Hall. This Relais & Châteaux property came in at number 37 on Hotel-Addict's list of the 50 Best Hotels in Canada in 2018, and here's what we said about it then:
"This sprawling property less than an hour from Toronto ticks all the boxes when it comes to needs and wants in a luxury inn. Though it has tennis courts, mountain bikes you can borrow, walking trails and a swimming pool, it's the food that makes visitors swoon. Inventive, boundary pushing, beautiful and delicious, the cuisine grabs the lion's share of headlines. In truth, Langdon Hall aims for perfection in everything it offers guests."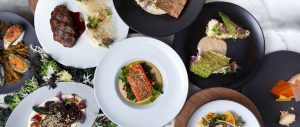 #9—Boulevard Kitchen at The Sutton Place Hotel, Vancouver
Vancouver's Sutton Place Hotel is an elegant one with a glam 1920s Jazz Age style. Its signature seafood restaurant lives up to the promise of what you would expect to find in this high-end property.
Chefs Alex Chen and Roger Ma are the stars of Boulevard Kitchen's creative culinary team and the awards won between the two of them are sure to impress: Chen was the 2019 Iron Chef champion and Ma, the 2020 Canadian Culinary champion. Expect fresher than fresh seafood, including a raw bar, and, for non-seafood lovers, items like the grilled hangar steak accompanied by potato espuma, house pickles, spinach marmalade, smoked sour cream and red wine jus sound delightful.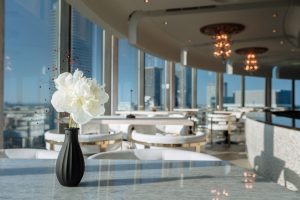 #28—Don Alfonso 1890 at The Westin Harbour Castle, Toronto
This contemporary hotel, located at Toronto's waterfront, falls under the Marriott brand of hotels and typifies Westin's contemporary stylings, superior comforts and services that cater to its mostly business-based clientele. Where this Westin excels, however, is in its main restaurant, Don Alfonso 1890.
The award-worthy restaurant, situated at the top of the hotel overlooking Toronto's skyline and Lake Ontario, serves re-imagined Italian food with plenty of serious cred behind the concept.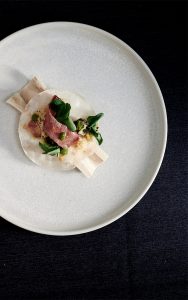 #36—Eight at Alt Hotel Calgary East Village, Calgary
When Alt Hotels, falling under the St. Germain group of hotels, opened its first hotel in 2007, we admired the brand for being on the cutting-edge of cool. However, contemporary cuisine was never part of their philosophy, as the first hotels focused on a good night's sleep, a decent cup of coffee in the morning and grab 'n go food intended to keep travellers satiated. But then the brand opened a Calgary property with not only a restaurant, but a great one.
Eight is a hidden room restaurant all dressed in black, exploring what it means to be Canadian through its food. Only eight stools sit at the Douglas fir and black marble counter where chef David MacLean serves an ever-changing tasting menu with items like BC sablefish with fresh ginger, blanched spinach and ankake sauce.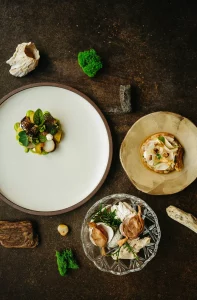 #37—Pluvio Restaurant + Rooms, Ucluelet, BC
The hotel section at Pluvio feels like whimsical seaside cottages. Whitewashed walls, handcrafted wood furniture and quirky touches like penguin pillows populate the rooms at the inn. The restaurant part of the Pluvio package moves past whimsy into delicious decadence.
Also the winner of the best new destination restaurant on this year's list, this hyper-local eatery offers a seasonal three-course prix fixe menu and a five-course tasting menu, with items such as local halibut confit served with warm island tomatoes, local fennel, house ground BC corn polenta, basil, corn and toasted yeast beurre blanc.
Finally, three other notable hotel inclusions on the list this year are The Botanist at Fairmont Pacific Rim, at number 61, The Inn at Bay Fortune, at number 66, and Fogo Island Inn, at number 93. All three hotels are also found on our 50 Best Hotels in Canada list, proving that at Hotel-Addict, we have good taste.
Lead photo courtesy of Langdon Hall.