Take what you think you know about Phuket as a party spot filled with backpackers and replace it with a sparkling gem of a hotel set on a pristine beach, and say hello to the Intercontinental Phuket Resort, an upscale property decked out with lush foliage and contemporary design. You can still party like it's 1999 (Patong Beach is not far), but you'll welcome returning to the luxurious serenity of the Intercontinental.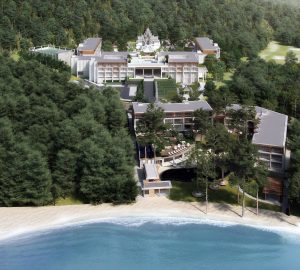 Street Cred: It's all about location
The property is located just 40 minutes from Phuket International Airport. If you'd like to steer clear of the raucous scene of Patong Beach, you'll love the Intercontinental since  it's in the quiet area of Kamala Beach, north of the renowned party-scene resort town.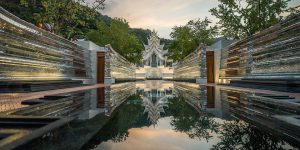 Who hangs here: Is this the hotel for you
You backpacked in Phuket during your gap year and now you've grown up and just want some peace and quiet. Couples and families with young kids (and even grandparents along for the vacation) will enjoy the true serenity of the property. There's the Planet Trekkers Kids Club—one with such an inviting modern look we almost felt tempted to sit down, no kid in tow, to play some games. It's an ideal spoot where children can have fun while their parents get some R&R.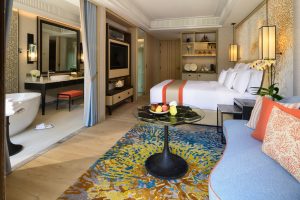 The straight goods: What's in the room
With 221 rooms, suites and villas, and with a choice of ocean, lagoon, mountain or garden view, there are plenty of options to suit your needs. The sleek, spacious suite we enjoyed on the mountain view part of the property had an elegant beachy aesthetic. Think soft blues and beige tones with some vibrant pops of orange. Complete with a sleek bathtub, you'll want to carve out some time to enjoy a soak, and the vanity chair in the bathroom will make you feel like a 1950s Hollywood star as you primp for the day at the spacious marble countertop.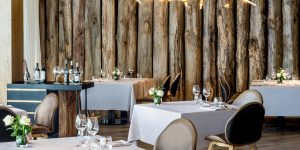 Good eats: Cocktails and cuisine
The Intercontinental Phuket offers three dining options (Pinto, Jaras and Pine Beach Bar) helmed by award-winning executive chef Marco Turatti. The casual all-day dining Pinto restaurant offers such an array of foods at breakfast that we ran to the buffet every morning for congee with all the fixings, to-die-for doughnuts and the house-churned butter (sprinkled with your choice of white, black, smoked or Himalayan pink sea salt) which we slathered onto the fresh homemade bread. At Jaras, the cuisine is Thai, and the menu respects traditions and makes use of local produce, all while presenting dishes in a new way, such as the mango sticky rice topped with a delectable sesame crisp.
Bragging Rights: What else has it got?
Any frequent traveler has experienced the ordeal of arriving early or having to check out of one's suite with a late-flight out and having to prepare to travel in a cramped washroom stall. This is not the case at the Intercontinental Phuket. Its resort center features a serene space decked out with spacious locker, changing area and washroom so your needs are met even when you don't have access to your room.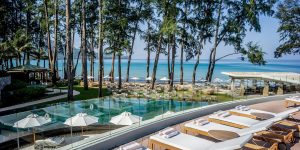 A few of our favorite things: What stood out
Covetable amenities from the award-winning brand HARNN, a collection composed of locally sourced natural botanical ingredients that make your daily shower or bath a decadent treat. But for ultimate pampering, we're betting the Sati Spa and Wellness (under construction during our visit) will deliver on serving up a bit of heaven). Located in the stunning Sawan Pavilion (sawan means heaven in Thai), there will be eight treatment rooms. Post-treatment, kick back and drink local in the Pavilion's Beans and Leaves Bar with Chiang Mai-grown teas and single-origin small batch roasted coffee on offer.
Parting shot: If we could change one thing
With Cafédel Mar practically next door, you'll often hear its music thumping when spending time at the pool or the beach. This popular lounge is a great spot to grab a cocktail and is conveniently steps away, but the music can be disruptive on the days you'd rather just have the sound of the ocean as your soundtrack.
We found rooms in January for 3,510.25 THB (US$115) per night.
Karen was a guest of the hotel during her stay. The hotel had no editorial input for this review.
(Photos courtesy of Intercontinental Phuket Resort)