[Editor's note: Although this review was written before COVID-19, the resort is re-opening on July 1, 2020.]
It didn't take long for this Mexican resort to build a reputation for excellence among sun-seeking travelers. Le Blanc Spa Resort Los Cabos has been open for only two years (as of February 2020), but this luxury all-inclusive, adult-only resort has already climbed to the no. 2 spot in a list of 47 resorts for San José del Cabo on TripAdvisor.
Street cred: It's all about location
Located at the southern tip of the Baja Peninsula, Le Blanc Resort is located halfway between Mexican luxury destination, Cabo San Lucas and the more laidback San José del Cabo a half hour away.
With direct flights from many major cities, getting to Cabo San Lucas is a breeze, followed by a short half-hour drive to the resort, you'll find yourself drinking margaritas at the resort's ocean view restaurant in no time at all.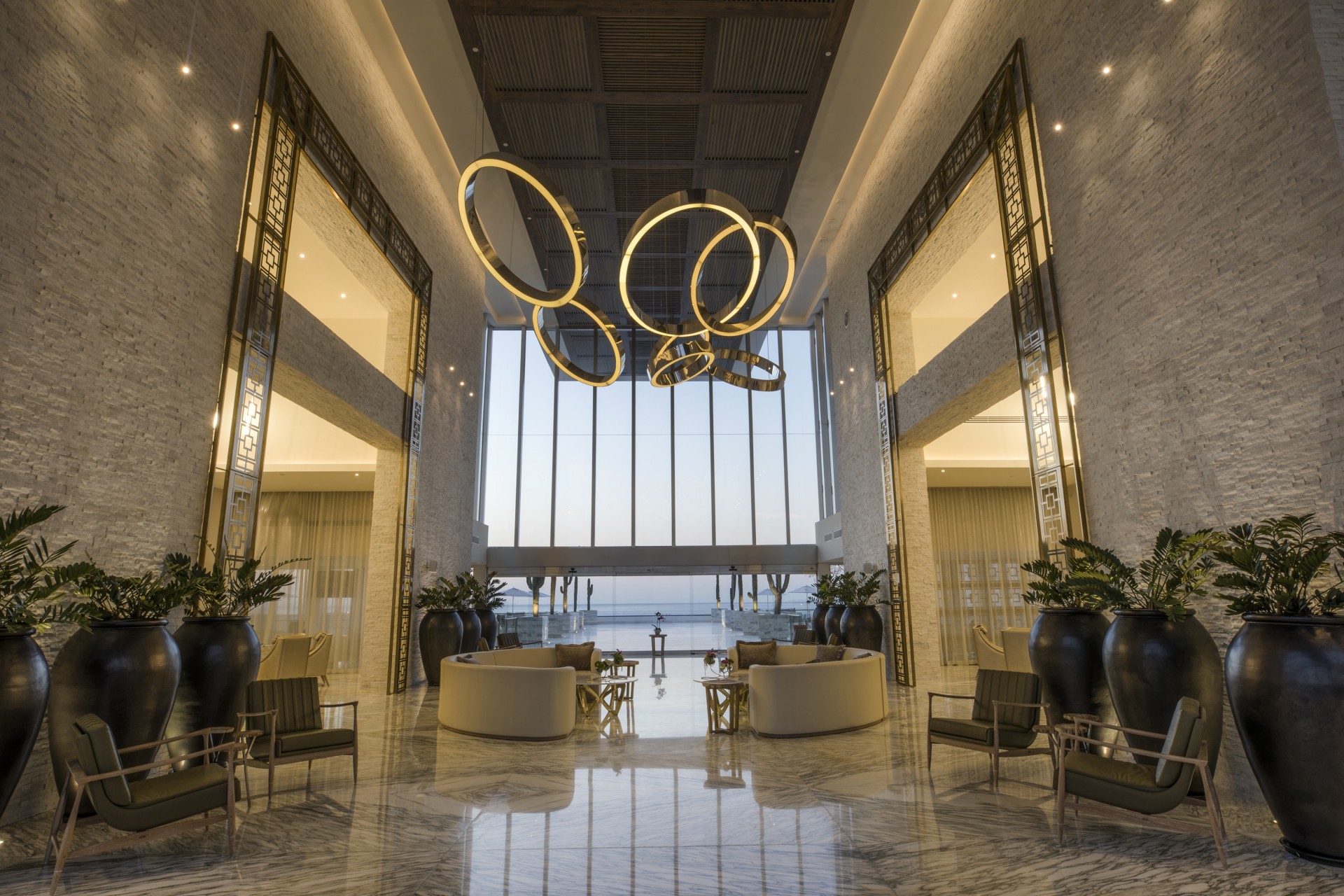 Who hangs here: Is this hotel for you?
This place isn't inexpensive, so expect to find guests who are looking for some serious luxury. While body shapes vary, there are some pretty buff ones here so I found myself holding in my stomach around the pool. Couples are plentiful, looking for a romantic escape without the encumbrance of kids. Le Blanc is also a great destination for getaways with friends and the meeting-and-incentive crowd. During our visit, about three-quarters of the guests were American, about 15 per cent Canadian, and the rest were Mexican, European, or from elsewhere.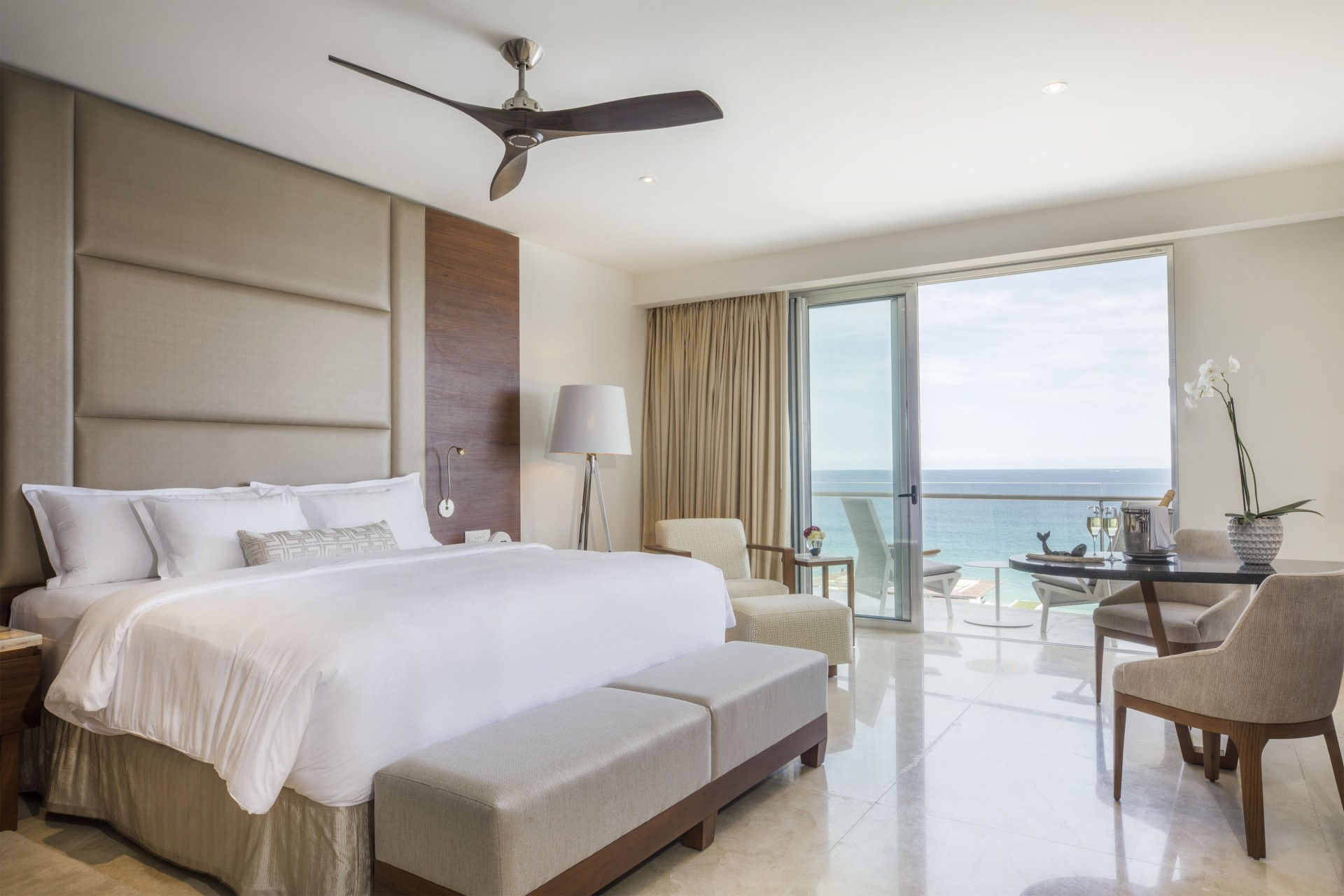 The straight goods: What's in the room? 
There are many welcome touches in the rooms, from a complimentary bottle of artisanal tequila and bottle of wine to hand-painted petit fours, plus turndown service each evening. Each room is equipped with a 55-inch TV with iTunes and Netflix, a well-stocked mini bar and an essential oil diffuser, so you don't have to bring a portable one from home.
Our deluxe honeymoon suite had a super comfy king-sized bed, an ocean view balcony overlooking the pools, and a massive bathroom with double sink and marble countertops, a pedestal tub and rain shower, BVLGARI bath products and a separate room for the toilet.
And if there's anything you're might be missing, your butler is just a call away to assist.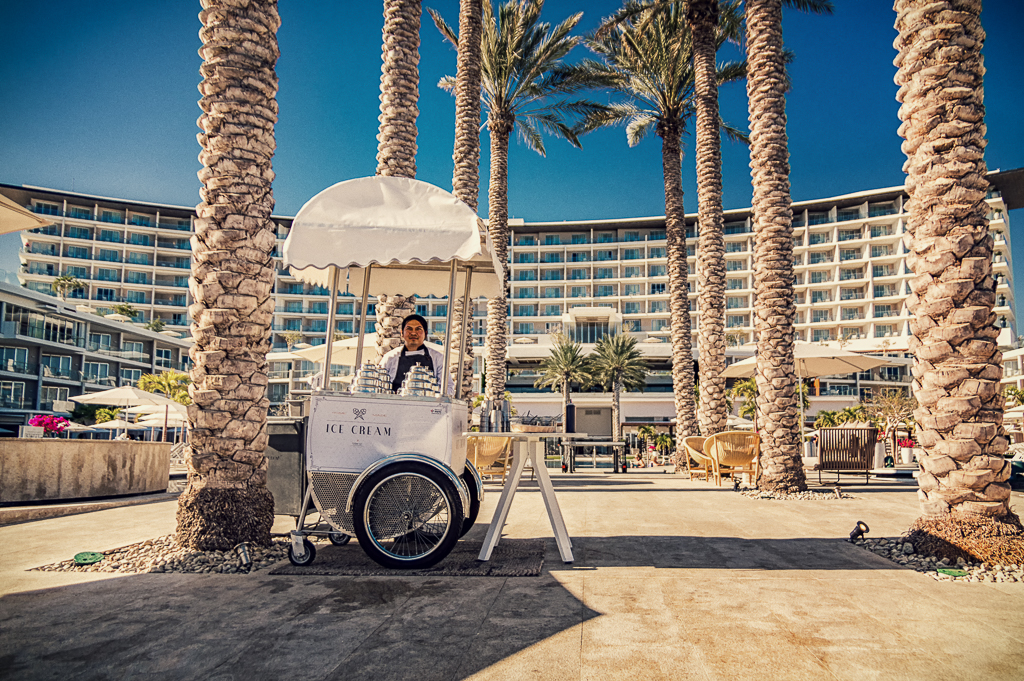 Good eats: Cocktails and cuisine
The standards are high when it comes to culinary offerings and cocktails. The resort has seven restaurants—Mexican, French, Asian, Lebanese, traditional Italian, international (with breakfast and lunch buffet by day, and a steak house at night), and a café with an impressive offering of espresso coffees, macarons, pastries, ice cream and other desserts open from 7 a.m. to 11 p.m.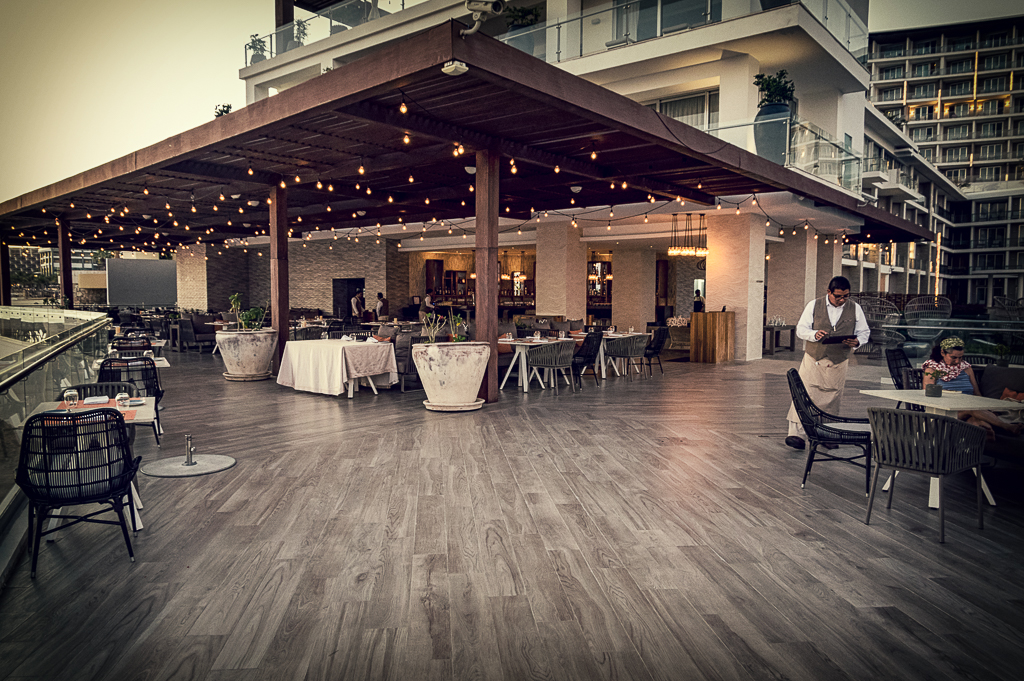 Our favorite way to start the day was with lattes and a croissant at the café, and then move to freshly squeezed juices and a delicious Mexican breakfast at the international restaurant on the main floor. For lunch, we chose the open-air Mexican restaurant, Ocean, because—as its name implies—it was closest to the ocean. There we had a delicious shrimp burger and great tacos.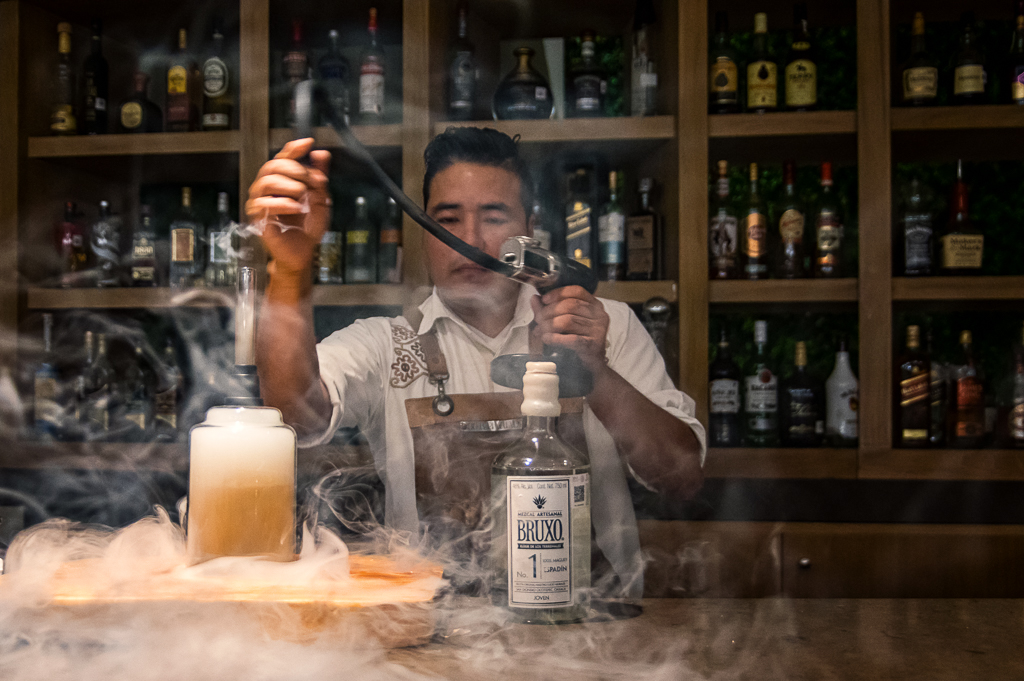 Our evening started with drinks at the open-air Fire Bar. My husband was pleased with his mezcal cocktail, smoked with wood chips of palo verde branches, and a separate mezcal tasting. Glasses were presented on a silver platter and served with pineapple slices dipped in spicy worm salt. I also enjoyed a delicious cocktail of the mixologist's creation: coconut rum, lime, mint and sparkling wine, garnished with a basil leaf.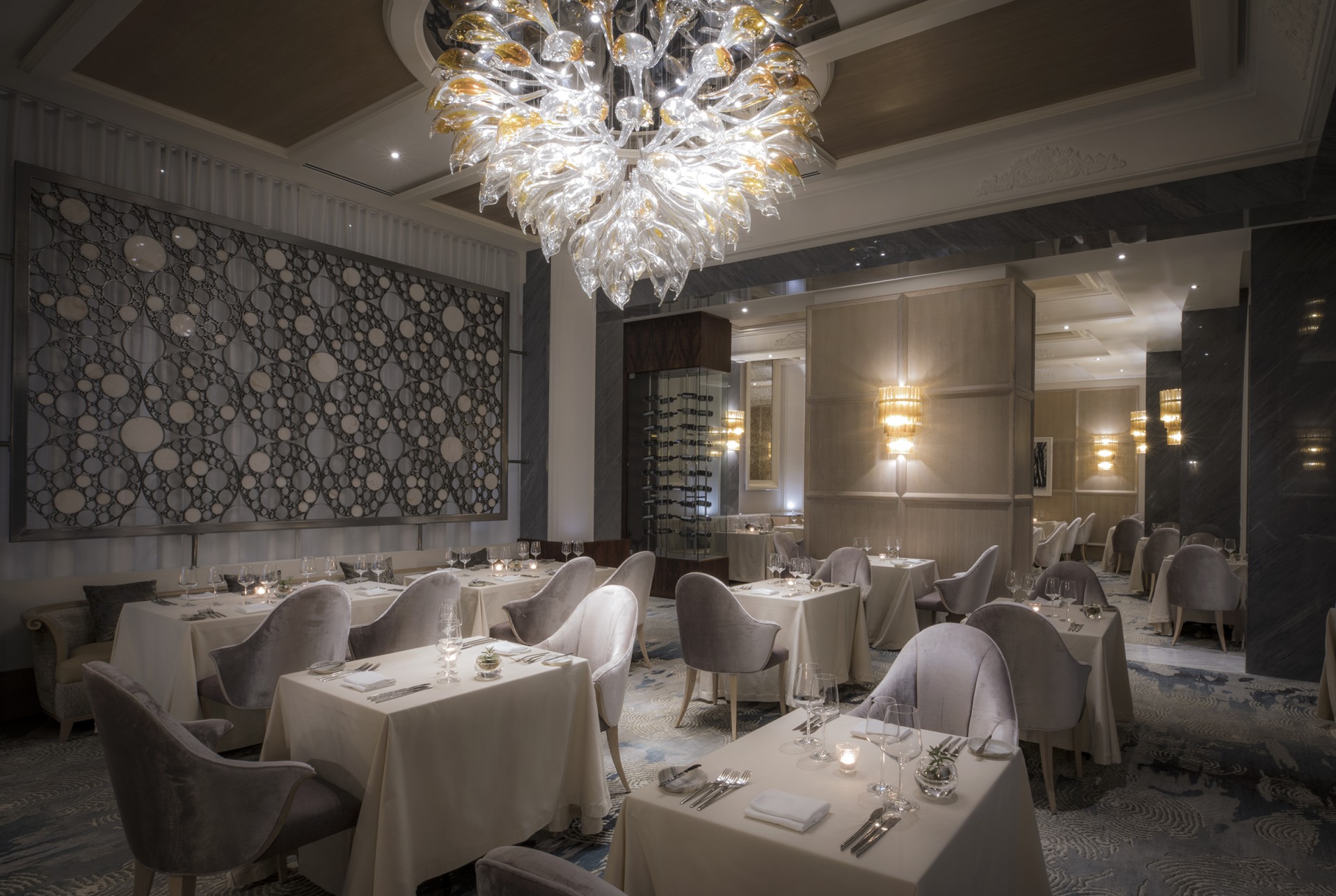 We then headed to the elegant fine-dining French restaurant, Lumière, which is the only restaurant at the resort requiring reservations. Chef de cuisine Alvaro Zepeda Lahud described the cuisine as "progressive French"—one that respects the elements of French cuisine but plays with its construction. Our delicious beet root salad consisted of beets cooked three ways: roasted, puréed and dried. It was followed by a delectable green pea cream soup with labneh, beef bourguignon simmered for 24 hours, and seared scallops.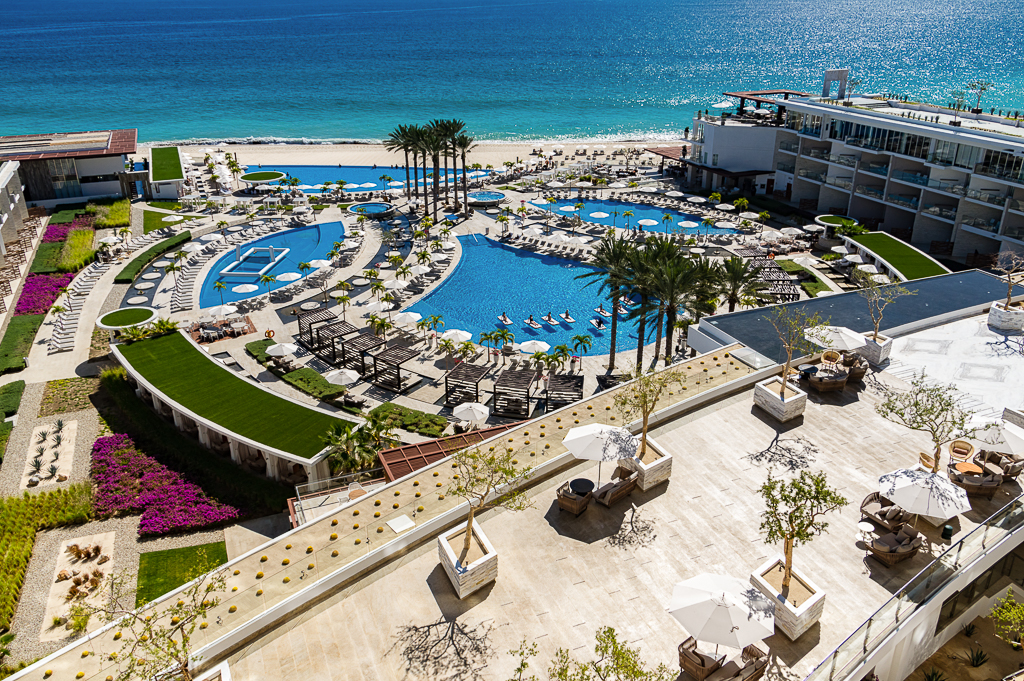 Bragging rights: What else has it got?
The resort has daily activities that start with yoga or stretch class at 8 a.m., followed by five other scheduled classes throughout the day. Depending on the day, this could be anything from Pilates to cross-training to pool volleyball and my favorite—aqua spinning, a spin class in the swimming pool.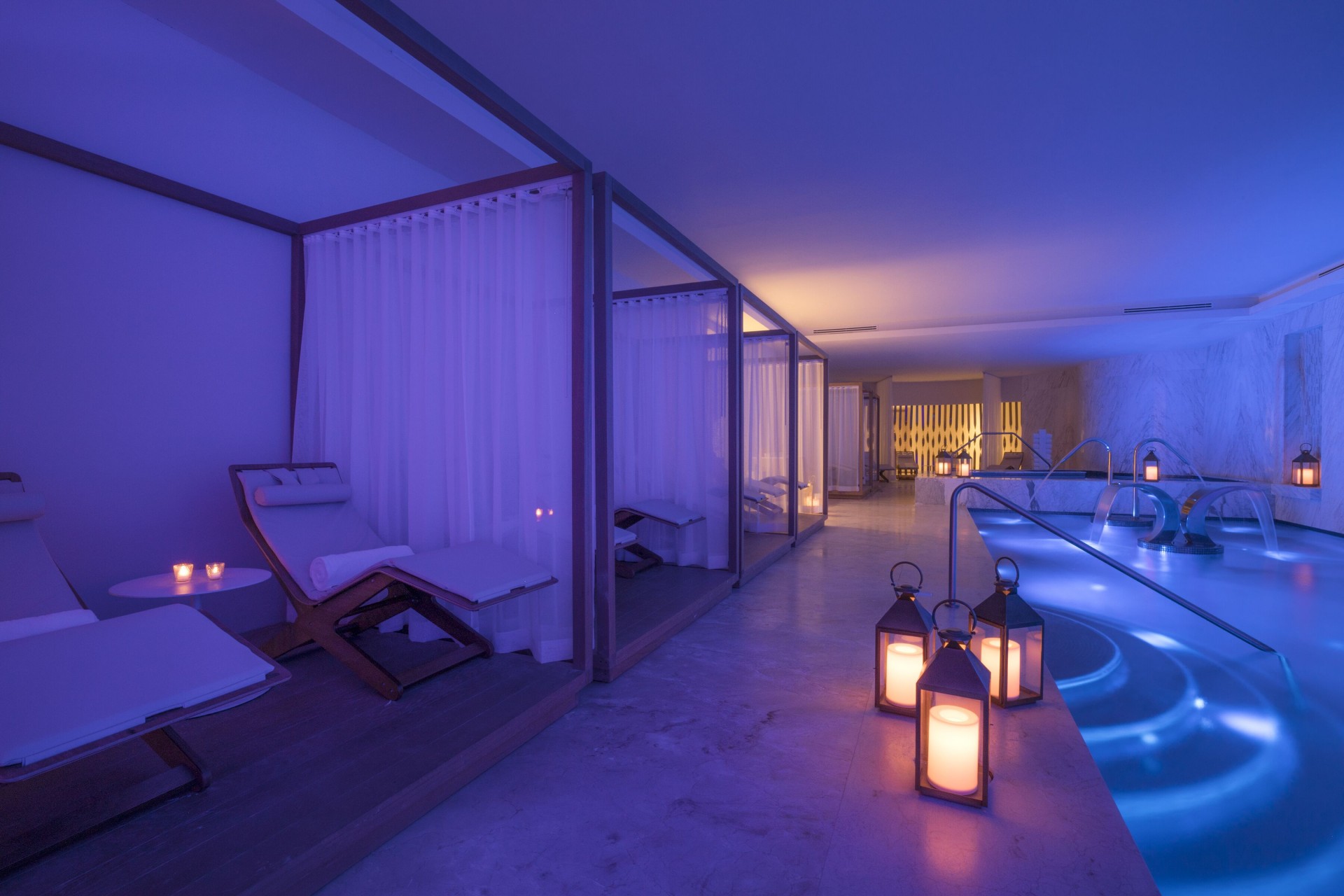 While you are staying at the resort, you also have complimentary access to the hydrotherapy circuit at the spa. There, spa attendants guide you through the circuit, apply cucumber slices and a cold towel over your eyes in the sauna, offer face and hair masks for the steam room and hand you a washcloth of ice to apply to your body in the cold room.
A few of our favorite things: What stood out?
The service is exceptional, from the heated neck pillow they offer upon check-in to ease any travel stress to the butler you can call just in case you think of anything else not already provided.
The hydrotherapy circuit was also a great perk, and a relaxing way to start our holiday.
For gastronomy, the Lumière restaurant was first class—although the service and quality of the food and drinks were consistently high throughout the resort.
PARTING SHOT: IF WE COULD CHANGE ONE THING
Unfortunately, you can't swim in the ocean at the resort because of the strong waves and undertow. If I could change one thing, it would be to send Neptune himself to calm the waters. In the meantime, the infinity pools, which have a swim-up bar, are the next best thing. At night, they're lit up to a stunning royal blue.
We founds rooms in September starting at $660 per night based on double occupancy.