Hotels are slowly starting to re-open in many parts of the world. While they do need all of the love and support we can give them, they also want to make sure we're well-cared for and have a good reason to return.
In Paris, Four Seasons George V is re-opening its Michelin-starred Le George restaurant for the first time since the pandemic took over everyone's lives.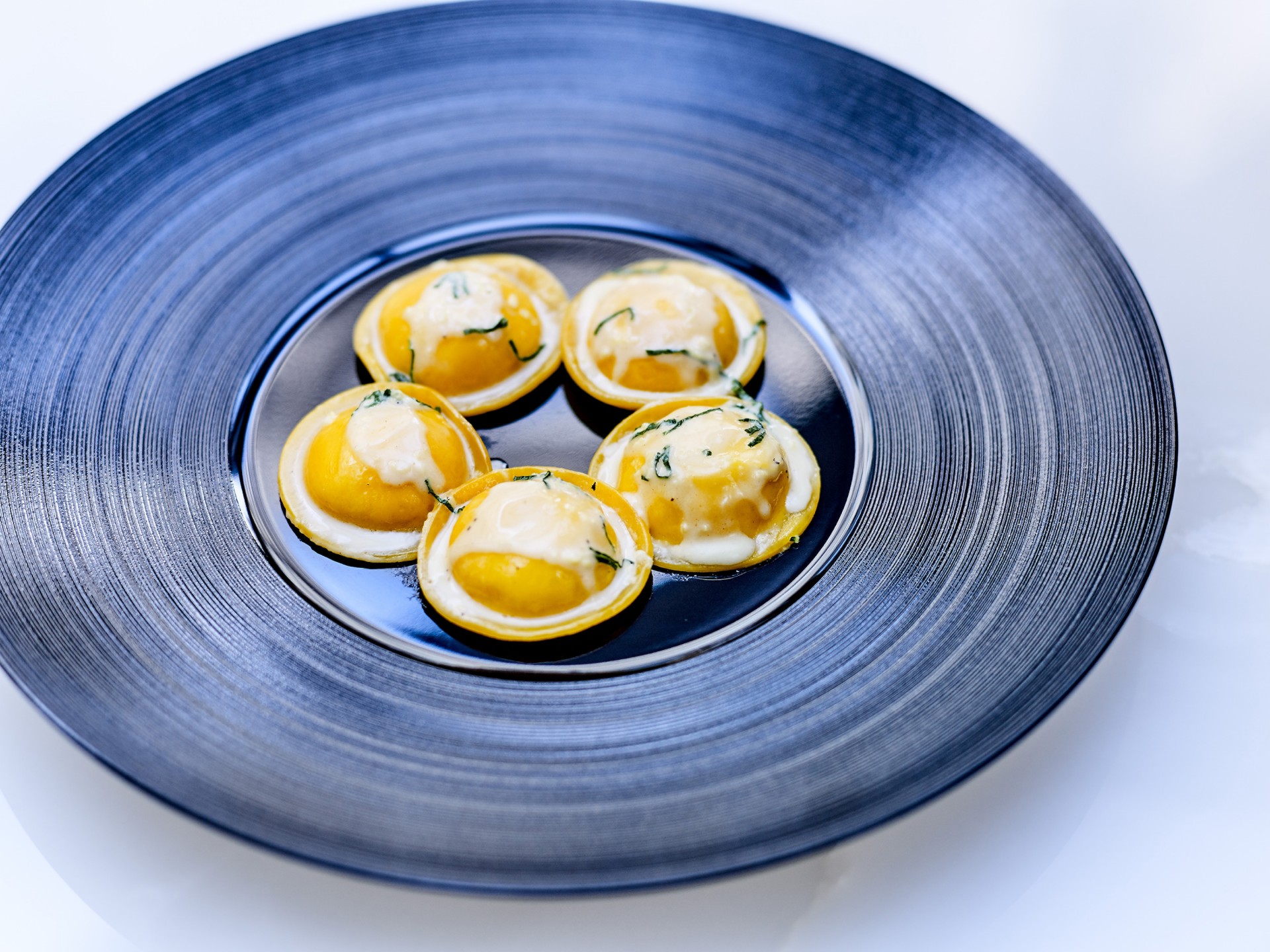 Recognizing that travel is still limited, the restaurant is planning a menu that will transport its guests to Italy, courtesy of Le George chef Simone Zanoni. Le George's La Dolce Vita menu will consist of a range of delights including a Sicilian prawn dish with cream of tomato, burrata and strawberries, a candied tomato tart tatin with cacio e pepe ice cream, and risotto with bouillabaisse and lemon.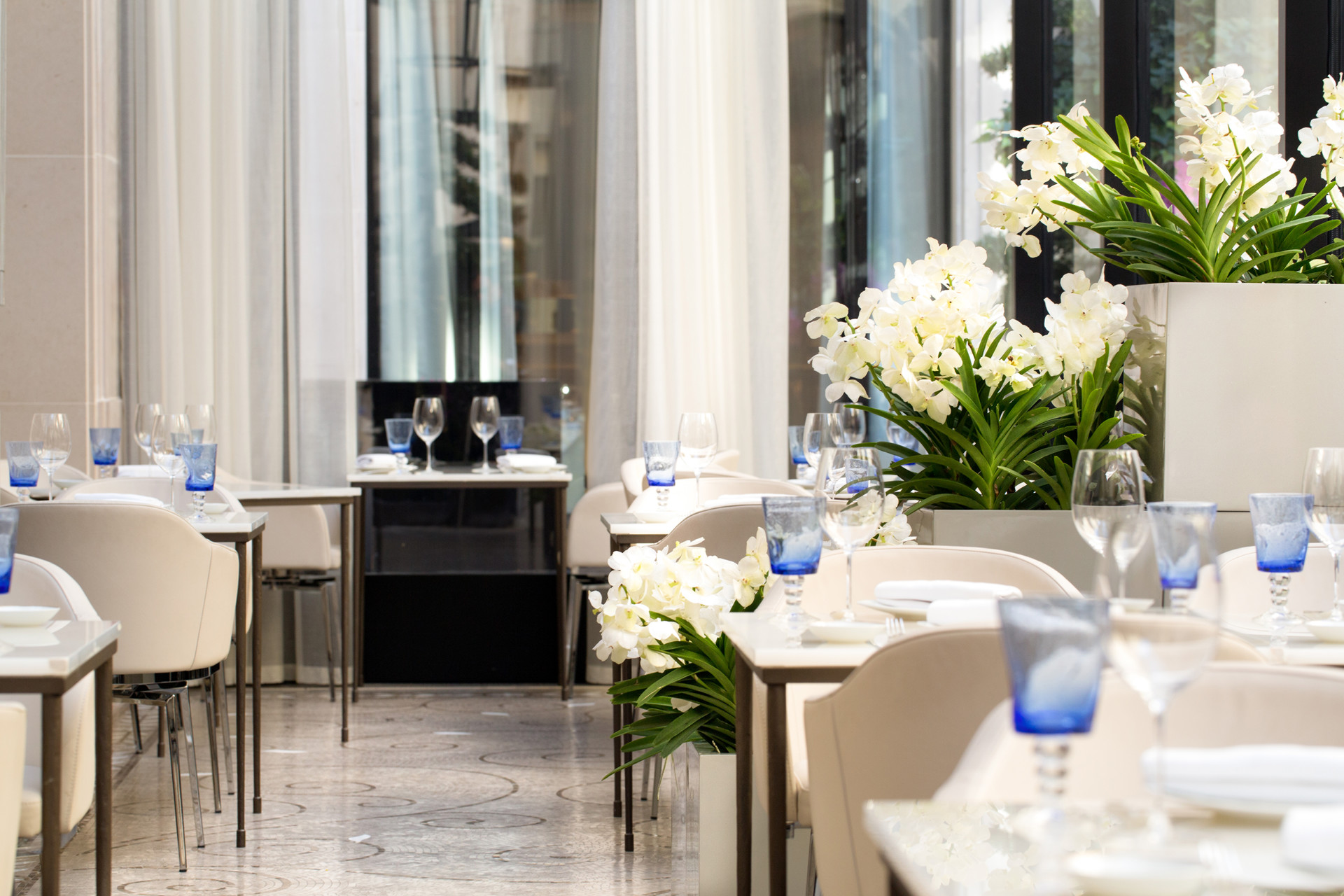 Le George has revised its seating layout to ensure proper social distancing and has changed some of its service practices to ensure safety, but it is also offering three other ways to dine so you can choose whatever you're most comfortable with.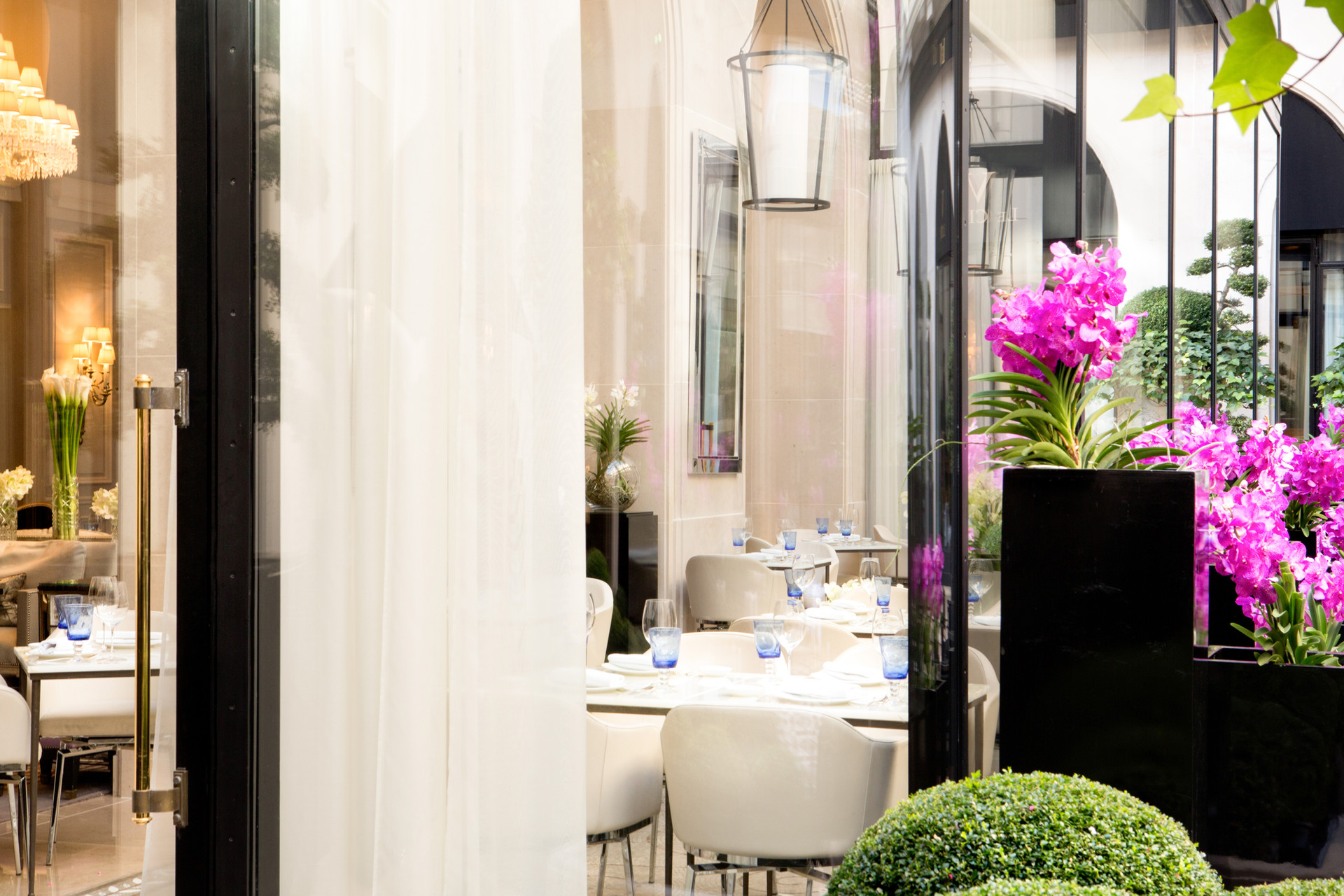 Four Seasons George V has a lovely secret marble courtyard within the hotel and diners can enjoy La Dolce Vita on the terrace here. Sunny and bright, you can enjoy a meal surrounded by topiary and plenty of fleurs, designed by the hotel's star florist, Jeff Leatham. Chef Zanoni's dishes are accompanied by Italian wines selected by celebrated sommelier Gabriele del Carlo, voted Best Sommelier of Italy, or sip on a zesty summery cocktail such as a Spritz, Bellini or Negroni.
La Dolce Vita at Le George and on the Terrace
Opening hours: 12:30-2:30 p.m. and 7:00-9:00 p.m.
Lunch menu: EUR 65 (USD $73)
Dinner menu: EUR 125 (USD $140)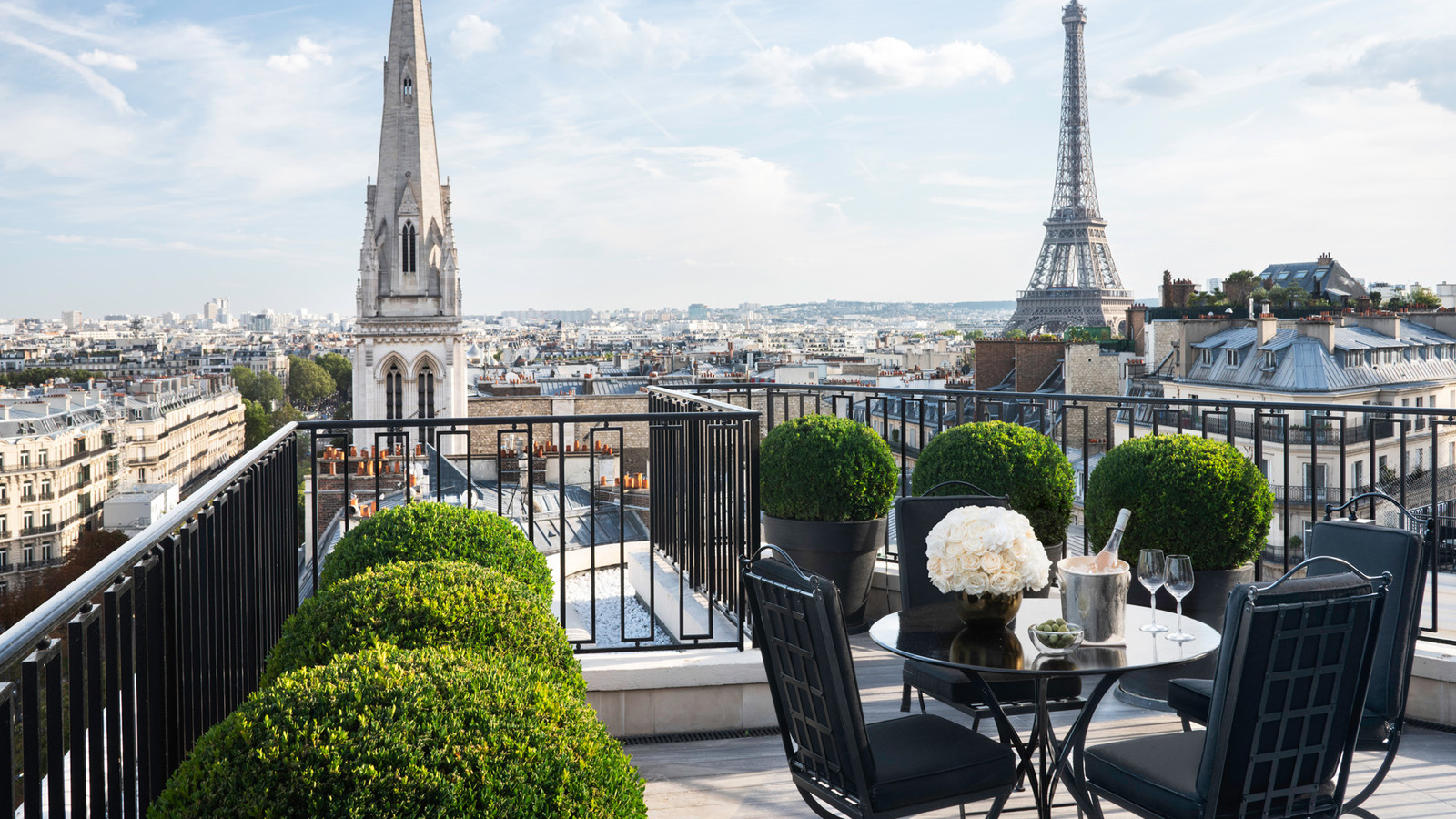 Another, more intimate, option is to sip on champers and nosh on Italian nibbles in the hotel's penthouse suite terrace. Here you'll enjoy a tailor-made menu while looking out at one of Paris's most iconic sights: the Eiffel Tower as well as some of the city of light's most beautiful monuments. Served by a personal butler, guests will be able to watch the sun set over the Paris skyline and admire the Tour Eiffel lit up at night. Combining Italian dolce vita and Parisian sophistication, this one might be for a special occasion, n'est-ce pas ?
Penthouse Dolce Vita
Dinner between 7:00 and 9:30 p.m., EUR 600 per person (USD $674)
Minimum two persons, maximum four persons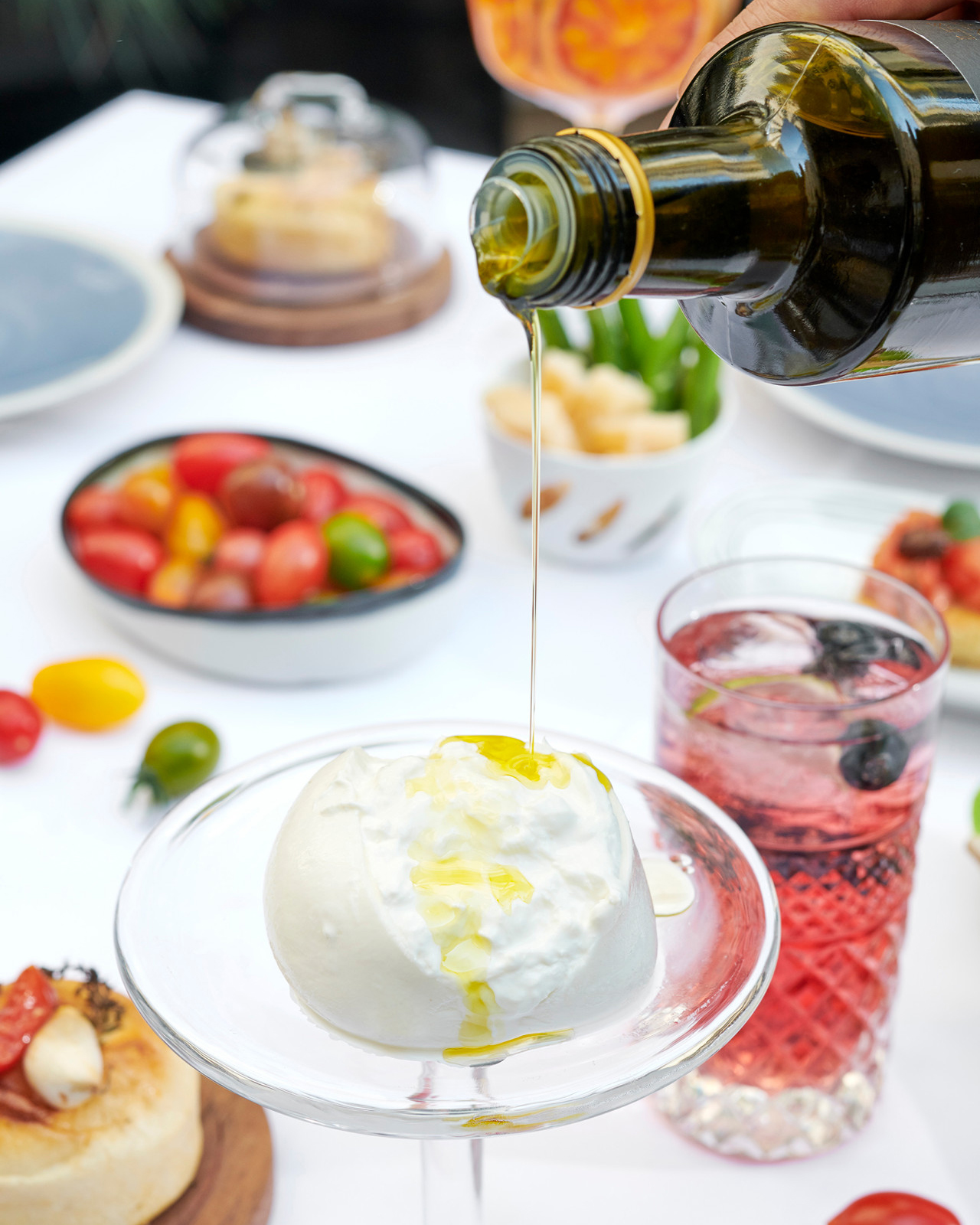 Lastly, along the lines of ma casa es su casa, you can have an Italian aperitivo right at home (as in your home) or in your hotel room, a home away from home. Chef Zanoni has created a take-out box of ingredients that highlight Italy's culinary traditions including in-house made tomato focaccia, cream of tomato soup, buffalo stracciatella cheese with pistachios and extra virgin olive oil and a selection of Italian charcuterie. This gourmet experience also features greens from Le George's vegetable garden in Versailles and a selection of grilled vegetables drizzled with extra aged balsamic vinegar.
La Dolce Vita a Casa Box
Available every night from Wednesday to Sunday, EUR 90 for two persons (USD $101)
Tutti a tavola!
(Photos courtesy of Four Seasons Hotels & Resorts)