When Gwyneth (as in Paltrow) started her business, goop, out of her own kitchen back in 2008, she likely didn't anticipate how her weekly newsletter would affect the lifestyle-trend-loving masses, beginning a role of reigning guru for wellness, travel, beauty, cooking and shopping.
Gwyneth has grown goop into a brand that not only shares opinions and information aimed to help us live better, but sells a complete line of luxury products that includes organic skincare, a line of vitamins, natural fragrances, sustainable fashion, and more–including the headline-making candle, This Smells Like My Vagina.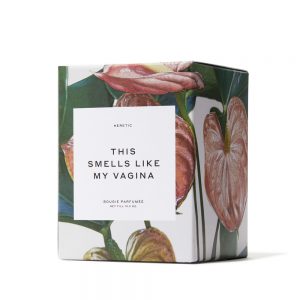 It only made sense that a partnership with a fabulous, like-minded resort would be the next spin-off, in this case the first permanent hotel retail experience, called the goop Sundries Shop, at Rosewood Miramar Beach in Montecito, California, a lovely, small community close to nearby Santa Barbara.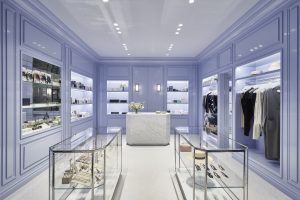 So rather than a typical, uninspired hotel gift shop, think of this as a curated collection of goop-related goodies that appeal to resort guests and what they'll experience during their stay. Natural sun protection, athletic wear (hello yoga classes), healthy snacks (not a Cheezit in sight) and upscale swimwear (worthy of the old-Hollywood-glam pools and exclusive beach here) are just some essentials for this type of vacay.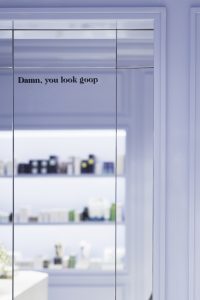 "Overall, we wanted the palette to contain an unexpected mix of materials you can find in any Parisian apartment or terrazzo at a train station in Milan, but very rarely will you see them together," says  Kate McCollough, a partner at KMZ New York who designed the 400-square-foot space. "The monochromatic color palette unifies these seemingly disjointed materials, creating an interior we hope will feel elegant, modern and a touch unexpected."
The Rosewood Miramar Beach opened in early 2019, with 161 super-luxe guestrooms and suites. It's a design-lovers dream hotel, now boasting a star connection through goop.