Remember Maxine Faulk, the flamboyant hotel diva played by Ava Gardner in the 1964 film, The Night of the Iguana, and her bitch fest when Richard Burton showed up with a busload of tourists? That was fiction, but scary, and the enduring image of female hotel owners for a long time.
Then came the all too real Leona Helmsley. You know—the one who said, "We don't pay taxes; only the little people pay taxes," as she sat on a bed of cushions at her Manhattan hotel, Helmsley Palace. (That is, until she was jailed for tax evasion.)
Now, thankfully, a new generation of women hospitality leaders has emerged, changing the often unfavorable reputation of their predecessors.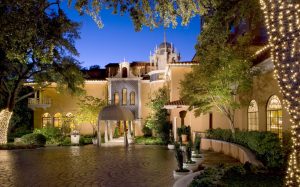 A more positive and influential role model was Caroline Rose Hunt who passed away in November 2018 at the age of 95. In 1979, she founded the Mansion on Turtle Creek in Dallas, by transforming an old mansion risking demolition into a world-class restaurant and hotel that would become the first hotel of the Rosewood Hotels and Resorts group. She paved a path for other women in the industry.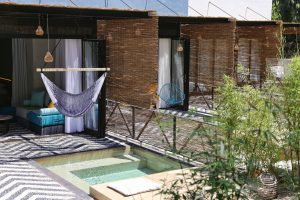 With little formal training in the traditional sense, Alexandra Efstathiadou, the owner and original behind Ekies All Senses Resort in Greece, spent 11 years working with architects and interior designers to create a showpiece for her country's culture, presenting it in a modern way through design and textiles. The path that led her to this started with her ambition to save a beloved hotel from her childhood, Porto Capis, a property in Halkidiki which she bought and transformed.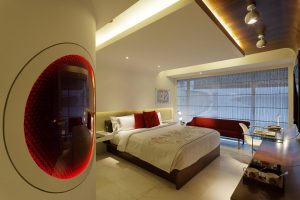 Priya Paul is the chairperson of Apeejay Surrendra Park Hotels, a collection of eight luxury hotels in major cities in India. She took over the running of the brand after her father died and turned it a leading hospitality brand in the country.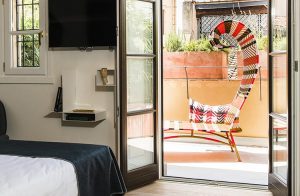 Carmel Ilan, an Israeli who has spent the majority of her career working as an artist, owns the Milu Hotel in Florence. It's in a 15th-century building that Ilan has done up to look like the kind of home owned by a chic, slightly eccentric Florentine signora. Ilan oversaw the rigorous restoration treatments of the historic building, then decorated rooms with Missoni pillows, Murano glass lighting and Italian black marble to pay homage to the luxe, classical Italian design of the property.
What difference does it make whether a hotel owner is male or female?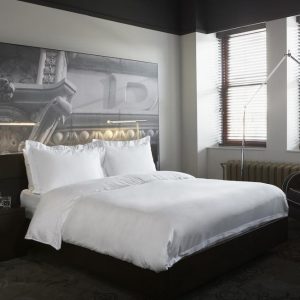 Quite a bit. Sometimes overtly, sometimes subtly. I remember staying at the Le Germain Hotel Quebec when it was called the Dominion hotel. This was in the early days of the boutique hotel phenomenon, a trend that arguably owner Christiane Germain pioneered.
In those early days, personal touches were a new selling point at hotels. The self-serve cappuccino machine in the lobby, next to a fireplace in front of an overstuffed sofa, were so inviting and cozy that they remain a vivid memory of an early experience of the new boutique stay genre. 
This isn't to say a man wouldn't or couldn't have conceived it.
But I also recall other little things during the stay—a mirror angled so you could see your behind (granted something you might not want to do if you've been dining out at Quebec's great restaurants), but it was a thoughtful touch. As I checked my reflection, I thought only a woman would have done that.
"At Le Germain Hotels, we like to say that it's in the details. I'd say that the feminine touch brings a certain sensitivity to textures and details,"said Christiane Germain. "My daughter and I test at home each element that goes into the rooms when we build hotels. We want everything to feel natural and fluid, as if it belongs there, that it's beautiful and comfortable in the space. Is this passion for beautiful things exclusively feminine? I doubt it."
Since then, she has gone on to create a veritable hotel empire in Canada with Le Germain and Alt properties across the country. In 2018, Germain was named one of the Women's Executive Network (WXN) 2018 Canada's Most Powerful Women: Top 100 Award Winner, presented by KPMG.
That's not to say it's been easy as a women entrepreneur.
"We started 30 years ago, it was the late '80s therefore, as women, we still had a few hurdles to cross, a few glass ceilings to break," said Germain. "In our case, there was also the fact that we introduced a brand new concept. We opened the first boutique hotel in Canada. There were a lot of sceptics, but they soon realized that we had something good going. We were answering a need within the market."
While women entrepreneurs worldwide are acquiring, developing and expanding hotels, and gaining the notice of investors, many say they are not gaining a share of the market fast enough.
"Is it changing? Yes. But it is changing glacially. The sea of change is far too slow," according to a quote from Lalia Rach, an influential consultant in the hospitality industry, in a story for TravelWeekly.com.
A report from the nonprofit Castell Project and the American Hospitality & Lodging Association's Women in Lodging forum revealed men are 10 times more likely to be promoted to a principal/partner or president level than women. At U.S. hotel companies, women held just 5 per cent of CEO positions—a figure unchanged since 2012.
"At the same time, the study revealed that women comprised 9 per cent of U.S. hotel company presidents in 2016, up from just 8 per cent in 2012," said the same article from TravelWeekly.com. It went on to say: "At December's International Luxury Travel Market (ILTM) in Cannes, France, for example, on at least two occasions, luxury hotel executives preparing to give briefings in the press center turned to introduce their attending lineup of all-male general managers only to hesitate, then make an uncomfortable joke about the obvious need for diversity."
Here's to International Women's Day.