What's the first thing you notice when you walk into a hotel room? For some of us, it's the bed: A high pile of plush pillows and an inviting thick duvet. For others, the bathroom pulls us in, where fluffy white towels, an expansive (and empty) counter for our endless myriad of toiletries and a spa-like shower always gets our approval.
Tactile amenities and spacious storage are a desire shared by many hotel guests, but making a room beneficial to all, no matter age or ability, is the key to 21st-century hospitality. Recognizing the need to alter rooms and expand services, hotels are making an extra effort to reduce barriers and increase accessibility.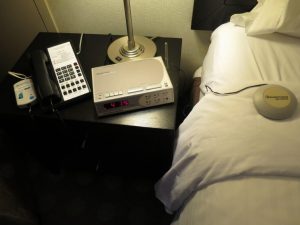 Downtown Toronto's urban resort, the Chelsea Hotel, collaborated with the Accessibility Professionals of Ontario (APO) in 2015 to create Closing the GAP (guest accessibility program). The hotel was the first in Ontario to implement advanced customer service to minimize barriers and increase accessibility for hotel guests. When making a reservation, guests can discuss specific needs such as emergency evacuation procedures, accessible entrances/exits, available assistive devices and room dimensions, furniture and accessible amenities.
In addition, the Chelsea Hotel Toronto created an accessible information database which includes room service menus, restaurants, telephone directories, transit options, orientation information about the hotel's neighborhood, local attractions and shopping, and instructions for using television, telephone and fitness equipment, all available in print, braille, electronic text or USB with audio.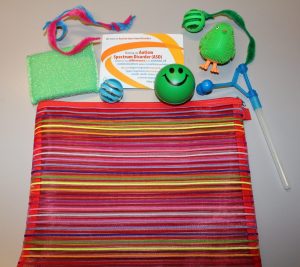 The Chelsea Hotel and APO worked with Kerry's Place Autism Services in Toronto to launch the first Guests with Autism Comfort Package, including a fidget kit for guests. In 2016, the hotel was awarded the Accessible Tourism Award by the Ontario Tourism Awards of Excellence.
In recent years, many major hotel chains have taken steps to make their hotels more accessible, such as Marriott International's partnership with Essential Accessibility to create an assistive technology app, Hilton Hotels & Resorts lists 23 features for accessibility that guests can easily assess when booking a room and the InterContinental Hotels Group Access for All program in the UK.
Interested to know what makes a hotel room accessible? Here are five ways universal design is changing hotel room offerings.
Location—Accessible rooms available near an elevator are a benefit to those who would prefer closer access to the rest of the hotel as well as to their room.
Safety—A door with a lower peephole, doorknockers, a telephone beside the bed, a vibrating pillow alarm, bed shakers or strobe lighting connected to the fire alarm all improve guest safety.
Comfort—Installing light switches and the thermostat lower on the wall, doorway and passageways that are a minimum of 31 inches wide and pull-down door handles increase accessibility.
Bathroom—There are lots to be done in bathrooms. An entry that is a minimum of 34 inches wide, raised toilet seats, a raised sink with no barrier below it and long handles on sink taps, lower towel bars, a roll-in shower with bench or shower chair, hand-held shower and additional safety bars assist with safety and accessibility.
Furniture—Removing furniture and hotel room accessories to make a room more spacious, changing furniture to a lower height, providing room dimensions and furniture heights to guest (for instance, the height of a hotel bed) lets guests choose what they need to be comfortable.
Guests seeking information about accessible hotel rooms can find information online, but it's recommended to speak to a hotel customer service representative to get as many details as possible to insure accessibility.
For another story on recent hotel trends, check out this piece on cannabis spa treatments.
(Photos courtesy of Chelsea Hotel Toronto)