You may not have noticed, but "small" is big business in the travel world these days. People are going for the more personalized service small hotels can deliver, which often means a smaller but more specialized staff, more intimate dining rooms and a smaller footprint. Happily, this doesn't mean smaller rooms. Here are four new additions to the Small Luxury Hotels stable to add to your must-stay list.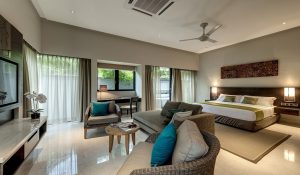 Rare birds, protected wetlands, horseback rides around a palm plantation. Find all this and more at this 65-room eco-luxury resort, built over 15 years on land that was once a tin mine in the state of Pahang, Malaysia. It has been transformed into a tropical retreat complete with organic gardens, protected wetlands and now-healthy lakes. Choose from over-lake private villas or those tucked into the woods. A resident naturalist can take you on a guided tour to see the surrounding flora and fauna and experience the region's biodiversity first-hand.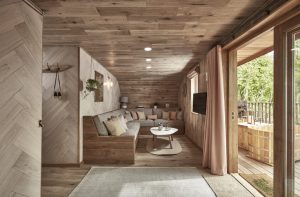 This stylish Cotswolds country manor two hours from London has 63 rooms set against the rolling hills of the 400-acre Farncombe Estate. It is laid out like a village, a collection of tiny huts and houses, giving visitors the choice of a posh suite or a private cabin all your own. There's even a treehouse. Let the woodland be your playground or just curl up with a book by the 360-degree fireplace in the bar. The hotel restaurant is seafood-forward but they also do afternoon tea because… it's the Cotswolds.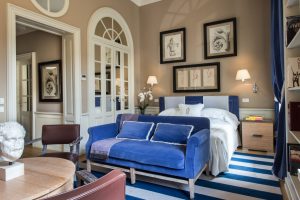 A throwback to Florence's Golden Age, this 14-room treasure is a 16th-century palace in the historic center of town, complete with original features freshened up with contemporary comforts by fancy Florentine designer Michele Bonan. You are five or 10 minutes from everything that really matters, including the Duomo, Ponte Vecchio, Bargello museum and shopping mecca Via Tornabuoni.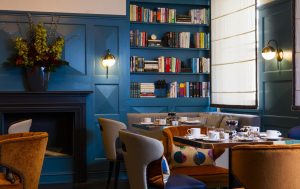 Five Georgian townhouses in the Bloomsbury neighborhood of London's West End have been recast into a 50-room luxury retreat, a "contemporary take on townhouse living." Business or pleasure, guests take advantage of a private courtyard garden, a Bloomsbury Set-inspired library, an innovative cocktail bar with an emphasis on custom-made drinks and tons of nice gin and all the nearby cultural institutions for getting lost in.
(Featured photo courtesy of Small Luxury Hotels of the World/The Academy)