Even the most luxurious hotels can sometimes feel cold and impersonal, so it's nice to know that some properties go that extra mile to make you feel special with personalized amenities that often showcase a destination's unique character. Here are some of our favorites.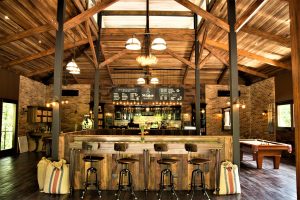 Custom coffee
Consistently ranked as one of the best luxury hotels in Costa Rica, Nayara Springs highlights the country's famed coffee by giving java lovers the chance to pick their own beans at a local coffee plantation. You can then learn to roast them at the resort's espresso bar, Mi Cafecito, and create your very own custom blend. Your special blend will then be served to you daily at breakfast.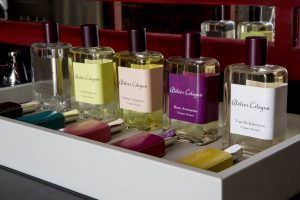 Perfumed parting gifts
Barcelona's famed Majestic Hotel & Spa has played host to luminaries like Picasso, Hemingway and Joan Miró so it knows how to treat you right. The hotel has partnered with Parisian perfumery Atelier Cologne to create the hotel's signature scent, which you can sample and buy. If you're staying in a penthouse suite, you get to take home a complimentary leather case engraved with your name and filled with five bottles of enchanting fragrances—guaranteed to help your memories of Barcelona linger long after you've left.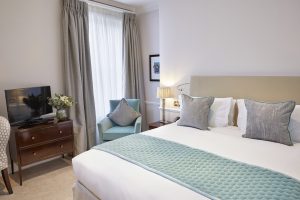 A sound sleep
DUKES London is serious about sleep. The hotel has launched a Beditation Butler to ensure visitors get some solid shuteye. The Beditation package includes sumptuous pillows, duvets and luxurious bedding, perfect for encouraging the Sandman to visit. You'll also enjoy herbal teas, specialized podcasts and playlists that give you tips on how to calm your breathing. Finally, there are meditation exercises to help clear your mind and do away with a nighttime spent counting sheep.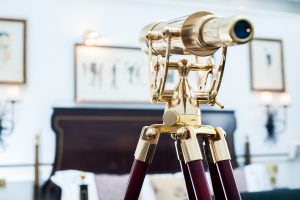 Star gazing
The succinctly named 41, a five-star hotel overlooking the Royal Mews and Buckingham Palace, offers guests staying in the Conservatory Suite a truly heavenly retreat. The room's glass roof enables you to sleep under the stars in luxury and there's also a telescope for some serious star gazing. The Night Under the Stars package includes a 'Name a Star' certificate that's personalized with a message of your choice. Another unique feature is the gift of a 100% pure silk scarf that's actually designed by President and Founder Beatrice Tollman for Red Carnation Hotels.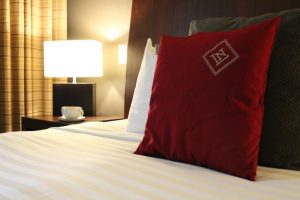 Pillow talk
At Nita Lake Lodge in Whistler, Canada guests can opt for a sleep therapy package. In addition to a specialized soothing massage and chamomile tea, you'll return to your suite to find your deluxe soaker tub filled with an organic bubble bath that's sure to remove any remaining stress knots. You'll drift away on a king-sized bed complete with an exclusive Zirbenherz pillow that you'll get to take home with you to ensure your restful slumber continues long after your visit to Nita Lake Lodge has passed.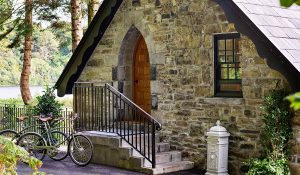 Fashion to go
Guests staying at Hideaway Cottage at Ashford Castle in Ireland don't have to worry about buying a touristy T-shirt to take a souvenir of the green isle home with them. That's because if you stay at the Cottage you'll receive jackets and wellington boots from the iconic Irish clothier Jack Murphy. Why not try on your new fashions while indulging in some excellent Irish whiskey from the cottage's fully stocked bar?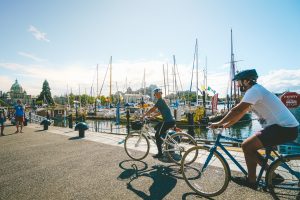 Mindful meanders
The Magnolia Hotel and Spa, a small, award-winning hotel in Victoria, BC, prides itself on its personalized service. To ensure you get the most out of your stay, this bespoke boutique accommodation has designed a carefully curated collection of themed trail maps of the city. The series highlights areas, shops and experiences that offer an authentic encounter with the city. Maps include such tailored topics as Tapas Trail, Victoria-to-a-TEA (afternoon tea with a twist), Beautiful Boutiques Trail and even a Haunted Trail.