Musicians have always had a thing for hotels. John and Yoko staged their second Bed-in for Peace at Fairmont The Queen Elizabeth in Montreal. Eric Clapton purchased the 55-room, seven-centuries old Barberstown Castle Hotel outside of Dublin in 1979 as a way to bring some of his buddies together for a bit of fun. Then there is the debauchery that took place on a regular basis at New York's Chelsea Hotel by the likes of Janis Joplin, Sid Vicious and Jim Morrison of The Doors. When your life involves a crazy amount of travel, you become intimate bedfellows with the very places you lay your head at night.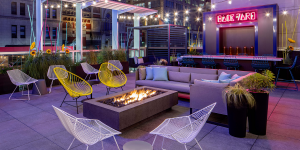 When Aloft Hotels first launched in 2008, Marriott International made this hip hotel brand a haven for musicians on the road. Staff at the hotels was well-versed in how to help an artist out. Touring entertainers get a discount on rooms, free rehearsal space at the brand's W XYZ bars, and a handy-dandy musician's guide to the local city scene, including where to go for a late-night after-gig burger, purchase guitar strings and find the best nearby affordable recording studio, for instance. The brand also supports up-and-coming musicians with its Live @ Aloft shows showcasing local performers.
Now, Aloft Hotels has linked up with Universal Music Group (UMG from now on) for its 2018 Project: Aloft Star contest and its first-ever Project: Aloft Star Tour, a five-city tour featuring UMG's emerging artists.
If you think you have what it takes to take the world by storm with your musical talent, you should get up the nerve to enter the competition because the prize is a good one.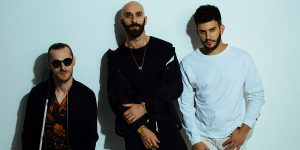 Musicians looking to get their big break have from now until August 20 to register for the Americas competition (there are also concurrent contests running in the Middle East & Africa as well as in Asia Pacific), where three finalists will have the chance to record a single at Capitol Records and receive 500,000 hotel rewards points to cover quite a few hotel nights. If you're a true talent who makes it to the finals, you will also receive advice from UMG executive mentors and from recording artists, X Ambassadors, on how to make your Project: Aloft Star Tour performance a winning one.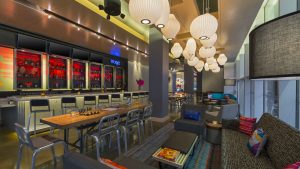 June 23 kicks off the first (free) Project: Aloft Star Tour performance at Aloft Philadelphia with Years & Years, and continues on in four other locations. Tank & the Bangas takes over W XYZ Bar at Aloft New Orleans on August 9, and BANNΞRS will find their groove on October 17 at Aloft Denver (one other city is still to be announced). On November 1, the final stop will be at Aloft Austin where finalists will give a performance of a lifetime in front of a panel of judges and a cheering audience.
With a bit of luck, a lot of talent and an audience that digs your sound, the winner might just be you.
(Photos courtesy of Aloft Hotels)