With the recent news that Daniel Craig will reprise his role as James Bond, fans were more stirred than shaken.
The actor's previous comments made it sound that he was done with the franchise for good. But he will be back for Bond 25 (title yet to be announced). It's early days yet and it's not clear whether Danny Boyle will direct the film as the rumors say. That means it will be at least a year, likely longer, until the new flick hits theaters. What's a Bond enthusiast to do in the meantime? Hit up the hotels where the martini-loving spy has been spotted in past endeavors, of course! Slip into your Aston Martin and your Omega watch and head here.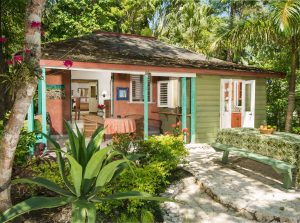 It's impossible to talk about Bond without paying homage to Jamaica. It holds a special place in Bond history. Dr. No, which had the working title Commander Jamaica, was shot almost entirely on location on the island, with interior scenes filmed at London's Pinewood Studios. It was a destination Ian Fleming knew well. He owned a beachfront home in Jamaica, near the seaport town of Oracabessa, called Goldeneye, where he wrote 13 Bond novels. It's now a swanky, uber-exclusive collection of rentable villas.
While you're staying there, do check out the spot where Bond girl Honey Ryder (Ursula Andress) single-handedly sent the sales of white bikinis (not to mention diver's knives) through the roof, seductively emerging from the sea near Laughing Waters Beach, next to a private Jamaican estate not far from Ocho Rios.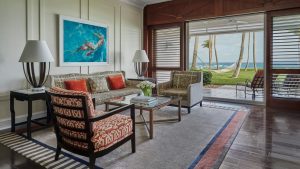 The Caribbean would host the cast and crew again for Casino Royale, the first outing for Daniel Craig as Bond. In the film, he flies to the Bahamas to derail a plan to use funds from a stock swindle for terrorism. He squares off against a henchman at the gambling tables found (fictionally) at the One&Only Ocean Club on Paradise Island. Villa 1085 is the place to be to breathe the same air as Craig. The four-bedroom unit has ocean views, private garden, swimming pool, personal chef, and 24-hour butler service.
On New Providence Island, Nassau, Albany House serves as home to Casino Royalevillain Alex Dimitrios and Bond's girlfriend of the moment, Solange. The sprawling, posh villa on the beach can be rented for $80,000 per week, but that includes a full staff and a private beach. This is also where Craig did his slow saunter out of the water, with his pecs and abs glistening in the sun.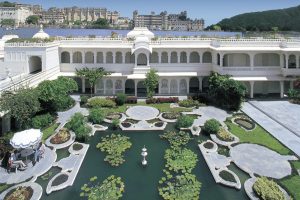 The world's glitziest hotels nab roles in many Bond films. Fortunately, Bond enthusiasts won't have to fight their way through an army of women to visit India's Taj Lake Palace Hotel, which served as the residence for Octopussy and her all-girl soldiers. The white marble wonder that appears to float in Udaipur's Lake Pichola was originally built in 1746 as a maharaja's palace. Luckily, you don't need to get there inside a fake, submersible alligator as Bond did in the 1983 film. It's easier to take a taxi or drive up to the front door.
Though you might not arrive there in a Lotus Esprit S1, you can visit the Hotel Pitrizza, Costa Smeralda in Sardinia, Italy. It offers a perfect view of the pier that saw Bond's car transform into a submarine after plunging over its edge in The Spy Who Loved Me(1977). Or try channeling some of Bond's legendary mojo at the Cala di Volpe, a five-star resort, where he bedded Major Anya Amasova (played by Barbara Bach), a Russian spy babe. Its Pontile Piano Bar doubled as their passion pit in the film.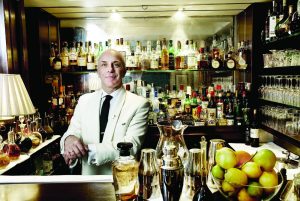 Devoted martini sippers should head to Dukes Bar in the Dukes London hotel in Mayfair. Fleming warmed bar stools here on many a night. The hotel barman may have been the one who first uttered the most quoted James Bond line, "Shaken, not stirred."
Though Bond never spied in Quebec City, or slept with any of its dames (that we know of), you can still have play spy at the luxurious Auberge St. Antoine. It has a James Bond-themed suite (just because it wanted one). It's room 007, of course, and has plenty of dark wood, leather and manly touches, plus a Bond movie library.
When it comes to great Bond-linked hotels, The World Is Not Enough, right?
(Featured photo credit: Taj Hotels)