Reviewing spas is hard work. Stop rolling your eyes. We would like to point out that in the name of research, we've been maimed, bruised and scorched, embarrassed and horrified. Don't get us wrong. Most spas do a good job at making clients feel good; some are even great, while others just don't get it.
For example, I, personally, had my first (and still the best) hot stone massage at the Westin St. Francis in San Francisco. I'll spare you the cliché details about being relaxed and feeling as limp as a noodle, but it was absolute perfection. When I had a chance for a second one at a spa in Toronto, I didn't hesitate. The experience left quite an impression on me—literally.
The rocks (heated in a crock pot) were hot all right, searing hot. The therapist was inexperienced and allowed them to linger on my bare skin too long (instead of keeping the stones moving). I jumped and squealed like a girl scout each time. I went home feeling like I had been tortured and had the burn marks over my back to prove it.
I think this therapist had colleagues who had the same training in other parts of the world. Years ago, the facial I had at the Westin Maui felt like it was a combat sport. The esthetician was determined to do an extraction on every pore and put so much pressure on my nose that I thought she would break it. I had bruises on my face the next day. I've also had a body exfoliation treatment that felt like I was being skinned alive with sandpaper. A good scrub is a fine thing, but an overzealous one is downright painful.
In Vancouver at a five-star luxury property, my partner and I had a couples' massage. I was so happy when it was done. My masseuse reeked of onions. Her breath could keep mosquitos away in the woods mid-summer after a rainfall. You don't realize how intimate you are with a therapist during a treatment until they exhale on you. At first blast, my eyes flew open. Had I, ah-hem—passed gas—in the depth of relaxation? No. It was my therapist's breath. I couldn't bring myself to say something about something so personal, but I was tempted to leave a mint on the pillow of the massage bed.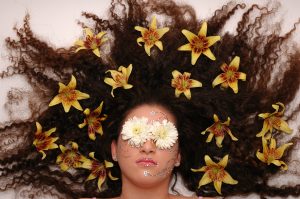 There have also been times that an esthetician is guilty of neglect. One of my biggest pet peeves at spas is being left alone in the room for a good chunk of time while I'm bundled up for a body wrap or waiting for a facial mask to magically rid me of toxins. (What can I say? I have lifelong abandonment issues.) If I'm paying for a treatment that is tagged as 60 minutes, I want my money's worth. I prefer that during that time you receive a scalp massage, foot rub, or even a reading of Cat in the Hat for the full hour. I don't care, but don't disappear.
At the Hotel Ermitage in France, I had been left in the room with a special facial mask, brimming with miraculous antioxidants. The spa, being in Evian, the home of the famous bottled water, encouraged consumption of copious quantities of the stuff. As a result, just after my esthetician left the room, I really had to pee. I yelled for her, "Madame! Madame!" She did not hear me. I could no longer wait. I gingerly emerged from my cocoon of blankets and went searching. The hallway was empty. I then made my way down a narrow circular staircase to the front desk, all the while keeping my head pointed up to the heavens so that my masque didn't come tumbling off.  "Mon dieu!" she said when she saw me, before leading me by the arm to the toilette.
And since we're speaking of going to the bathroom, I was at a fancy spa in a nameless English town. After a heavenly soak in a rooftop pool overlooking the city's cathedrals, I had a massage and a facial. It was going well until the last hour. The therapist, out of the blue, suggested that I could cure the acne on my chin by drinking my own urine. I was stunned. She spent the next 60 minutes trying to sell me on the idea, even writing a pro-urine website on the back on her business card as I left. I've tried and done a lot of things in the name of spa and wellness research, but that was where I drew the line. I'll stick to water, thank you very much.