The new Tortue Hamburg hotel has begun taking bookings for this summer, breathing new life into an early 1900s landmark building in the middle of Hamburg and putting new sass into the city's Stadthöfe neighborhood.
Represented and marketed by Design Hotels, a pal of Starwood Hotels & Resorts, this fresh oasis harkens back to an earlier time—the early 1800s to be exact, a period when the city was occupied by the French. Opulent luxury is gussied up with hits of modern glam and what the hotel is calling Gallic savoir-vivre, linking the essence of the design concept to the days when Napoleon lived on the very same street.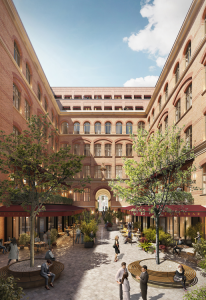 Absolutely everything is bespoke to the nth degree, sumptuous and sophisticated, with classic bones like high ceilings and historical courtyards solidifying the old-world elegance.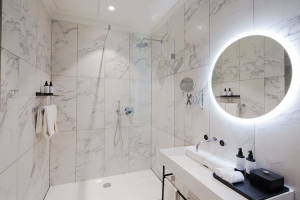 Tortue is French for turtle, a name meant to encourage guests to slow down and pause to appreciate the finer things in life via the hotel's 114 rooms, eight suites and four apartments (for longer stays), as well as the two restaurants and three bars.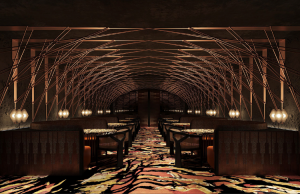 Bar Bleu suits intimate cocktails, while the larger Bar Noir entertains 150 people and extends to an outdoor area. The Brasserie offers German- and French-inspired cuisine, and the Asian-inspired Jin Gui exhibits both local and international influences, with guests enjoying both a conservatory and terrace.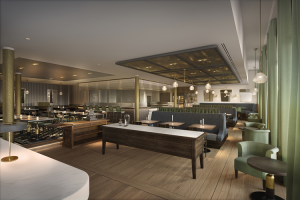 The view from the rooftop terrace, which holds 100, boasts views of the whole of the city, toiling away while you take a moment to appreciate a little bit of France in the middle of Germany.
We found rates in June from €190 (US$221).
(Photo credits: Tortue Hamburg)